You can't deny it. The blessings of coupons, especially from your favorite brands and stores, are what we look forward to using when we buy something physically or online.
The usage of coupons has been at an all-time high lately––having reported 96% of shoppers using coupons upon purchase. Thanks to the huge boom of online stores and the transition of normally-physical stores to the internet, free coupon websites and apps have also seen an inflammation––providing more options for saving money with your transactions.
If you use the coupon sites we'll be enlisting below, there's absolutely no reason for you to pay the full price when you're on your next shopping bonanza. Some will offer digital coupons while some you'd have to print out––but at end of the day, you spent less than what you should've.
Listed below are some of the best coupon sites today––some of which you'll be thankful for on your next purchase.

CapitalOne Shopping serves as an extension of your browser. Its job is to notify consumers of available coupons or whenever there's a lower price for your item. It's as simple as it sounds: download the Chrome browser extension and create an account.
Here's how it works, though: say, for example, you're looking for a bike for your quarantine weight loss on Amazon.com. Perfectly reasonable, right? Just type in the type of bike (road or mountain among many) and your preferred model and CapitalOne Shopping will show you cheaper options somewhere else. It's literally what you wish your friends would be when you guys go shopping.
However, if you do see a banner that says that the item is the one with the "best price," that means the browser extension wasn't able to find a better deal someplace else and you can go buy that sucker and ride all day long knowing that you got yourself a good deal. CapitalOne Shopping also allows you to add items to your watchlist and in turn, will notify you when the items go on sale. Useful, huh?
Similar to Honey and Rakuten, CapitalOne Shopping takes on the responsibility of letting you know if there are any eligible coupons for something you're interested in buying. That's what I call saving!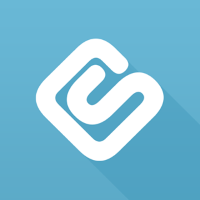 It doesn't get anymore Gen Z than the name, does it? Aside from the name Fortnite players love to see, Swagbucks is one of the few sites that gives you a fairly good amount of options to save your money. On the site, you can print out physical coupons for grocery stores, buying medicine, clothes, and a lot more.
For each of those coupons you decide to print, you'll be earning 1 Swagbuck. It's smarter, however, to just redeem your deals online as they earn more Swagbucks that way. Remember, the more Swagbucks you have, the more gift cards you can cash-in from popular stores I'm sure you love.
In addition to coupons both online and physical, Swagbucks also gives you the option to "cashback" whenever you're shopping online at your preferred stores––just make sure not to forget to click the Swagbucks link that leads to the shop's website.
One of the more unique options Swagbucks gives you is that you can actually earn cash just by playing games, filling up surveys, and watching videos––a couple of things that can be done in a matter of minutes. When you're a new user of Swagbucks, you'll get $10 just by creating an account.
3. Rakuten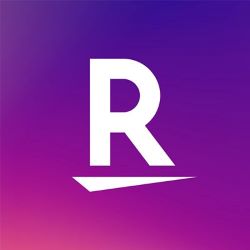 Formerly Ebates, Rakuten is one of the wisest choices you'll be making when it comes to shopping, using coupons, and getting some cashback on your purchases. First of all, it's free to use, and signing up for Rakuten is as easy as signing up for any other website. Once you've accomplished that, you're welcomed to the world of the best deals on the internet. Rakuten gives cashback for purchases you make through their
Just like CapitalOne Shopping, Rakuten also offers you a Chrome browser extension that alerts you whenever cashback is available on a site you're currently eyeing. With more than 2,500 store partnerships (including Amazon and Walmart), Rakuten is possibly the biggest coupon site on the list––and it doesn't even end there.
During the holidays (the big ones, not your typical Fruitcake Toss Day), Rakuten is kind enough to run double, and sometimes triple, cashback specials for select stores––anywhere from 4% to 12% cashback (!!!) and even more during their cashback events.
4. DontPayFull

To live up to your name is no easy task––but DontPayFull is as true as it gets.
DontPayFull offers more than 10 million offers from more than 120,000 stores. Those numbers are truly one of the highest in the game. Just visit the site and type in the name of the brand or offer you're pushing for. However, if you have nothing in mind, feel free to scroll on DontPayFull's categories instead and maybe you'll find something worth impulsively buying.
When you find a deal, click "get deal" (obviously) and you'll be redirected to the store's website where you can then shop around for an item. Once you're settled with something you want to buy, the deal will automatically reflect on your cart on the way out.
There are more added benefits if you create a free DontPayFull account, namely more coupons and deals straight to your inbox.
5. SmartSource

SmartSource has been lurking around not just on the internet, but also on your Sunday papers. In addition to the physical coupons you see on most Sunday newspapers, they also have a site that boasts of the same deal just in greater numbers. This is especially handy for those who are trying to get more than one of the physical coupons you found on the paper.
However, please note that the site only offers printable coupons––but it does look sleek and proper, making it easier to actually browse through a lot of deals. Plus, there's also an app you can download on your phone for easier access which is particularly useful when you're on the go.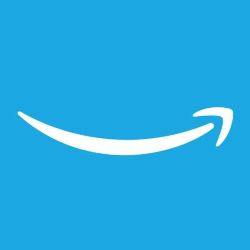 Please tell me that you've been using Amazon and know that the site actually offers coupons for its own products. If you don't, then let this article be a blessing and make Jeff Bezos even richer. These coupons are often from manufacturers which you can directly apply to your next purchase before even adding the product to your shopping cart. These coupons can range from any item your heart desires.
These coupons, however, solely work for purchases made through Amazon only. Some coupons, on the other hand, are only available for Prime members. If you regularly shop on the site, then please make use of Amazon Coupons for your next purchase.
7. Groupon

Groupon offers services a little bit different from those on this list. However, with its innate uniqueness, it's the best one on the list. From deals on restaurants to spa services, hotels and travel, and even vacation packages––they have it all.
In addition to these deals, Groupon offers coupons to physical and online retailers as well. More likely than not, you can find discounts for stores such as Amazon, Walmart, Target, The Home Depot, and even Kohl's. Groupon does offer these kinds of deals, but the site usually is best if you're looking for a more leisure-and-lounge type of deal.
8. Savings.com

Just like what the website's link says: savings for everyone, indeed! This site will help you save money on every single bit of thing in the world from your bowl of cereal to your next airplane flight. With Savings.com, you'll be able to find both online and printable coupons for popular products and stores.
The site also offers similar deals with Groupon. Plus, it's super convenient for those who live around large retailers because Savings.com finds sales for these grocery and department stores you've been going to all this time.
9. Living Social

Just like everything else on this list, Living Social gives you a couple of options to save your money. The site includes discounts and coupons for local businesses and proves to be one of the best coupon websites to use if you're living in an urban area. Just like Groupon, Living Social boasts of deals that can get you into numerous activities like spas, eating and drinking, and even home furniture.
10. Hip2Save

Hip2Save, despite the lack of creativity in name, offers one of the largest coupon databases on the planet. Hip2Save gives you the hottest deals on everything and even boasts of the "freebies" section where you can find free stuff like books and even food. The site offers discounts for products, store deals, and even sales. Not only that, but it takes on an even more personal journey with you as it offers recipes, DIY crafts, and even tips on saving money, cooking, and even gardening.
Anything we missed? Comment below! 🙂