Crowdfunding is both a somewhat new and also an old concept. The idea has a rich history, dating back to the 1700s, however, the first successful instance of modern crowdfunding can be traced back to 1997 when a British band, Marillion, funded their reunion tour by taking online donations from fans.
Crowdfunding simply refers to a form of fundraising by accepting donations from multiple people who are interested in supporting a particular cause, person, business, or project. Crowdfunding is now a popular concept; people crowdfund complicated and expensive healthcare procedures and even their education. It really is all about telling a story that encourages people to donate. We have compiled a list of the best crowdfunding platforms available today. Dive in!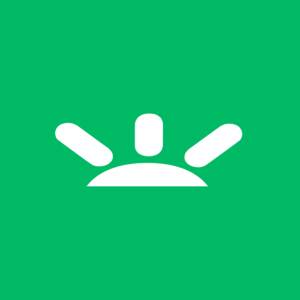 GoFundMe is no doubt the best crowdfunding platform for individuals. GoFundMe is mostly used by individuals to raise money for personal causes like education and healthcare. If you're somewhat active on social media, chances are, you've seen a few GoFundMe campaigns. The platform can also be used by teams and nonprofits. It also lets individuals raise money for other individuals and charitable causes. A good example of a very popular GoFundMe campaign was the $24.2 million raised with the platform for the Time's Up Legal Defense Fund.
So far, the only platform with a donor protection guarantee, GoFundMe also has customer service agents available to assist 24/7. For organizers in the United States, there is a 0% platform fee. Other fees are the standard payment processing fee of 2.9% plus $0.30 on every donation.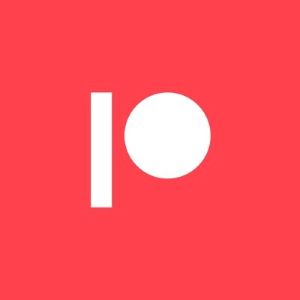 Patreon is the most preferred crowdfunding platform for creative professionals. Founded in 2013, the platform is now used by over 200,000 writers, musicians, YouTubers, and even podcasters. The platform is structured to allow creators to provide subscribers with exclusive content and build relationships with subscribers. Subscribers have to renew the subscription, providing a sort of continuous income for the creators who can also integrate with other sites like MailChimp and Vimeo to send out content. Since a subscription can be canceled at any time, creators have to continuously produce content. So far, over $2 billion has been raised for different creators on the platform.
Patreon recently launched different plans to offer creators more tools and features. The plans cost between 5% to 12% of the total amount earned. There's also a payment processing fee of 2.9% and $0.30 per payment. Lastly, for creators looking to change donations into a different currency, the platform charges a 2.5% fee.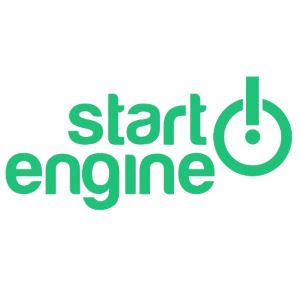 StartEngine is a good platform for investors. The platform allows private companies and startups to raise pre-IPO capital. The Regulation Crowdfunding path on StartEngine helps entrepreneurs raise up to $1.07M each year, every year, launching at potentially no upfront cost. All the startup has to do is apply to StartEngine, StartEngine then reviews the company's application to ensure they meet their own compliance requirements. If the application is successful, the company has an opportunity to tell its story with a campaign page that is used to attract investors. Anyone older than 18 years qualifies to be an investor, with the least possible investment set at $100. After creating an account on StartEngine, investors can analyze and learn about companies raising funds on StartEngine, invest in a company they like, and track the company's progress on their dashboard.
So far, StartEngine has raised nearly 40% of all capital raised for equity Reg CF offerings across all platforms. They have funded more than 375 companies, have a community of more than 300,000 investors, and have raised over $250 million.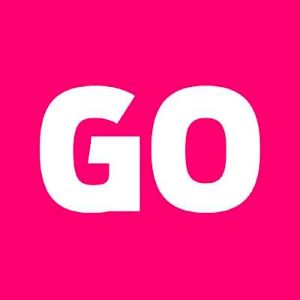 Indiegogo's platform provides an opportunity for entrepreneurs to find funding for their next projects. It's a reward-based crowdfunding platform which means, if fundraising is successful, the backers (people who have contributed to the project) get to enjoy the product before it hits the main market, oftentimes, at lower prices or even for free. Indiegogo is a great way for people to get access to the newest and most exciting technology, funding it while it is still even just a concept. There are two ways to raise funding on Indiegogo; flexible funding and the fixed funding. The flexible funding helps if you need any sort of funding, with it, the platform lets you keep any money that has been donated to you, even if you don't meet your goal. The fixed funding is an all-or-nothing model, where you need a specific amount to take off, if the goal is not met at the end of the day, money is returned to backers.
Indiegogo has been able to fund 800,000 campaigns since it began in 2008, launching about 19,000 every month. It is present in 235 countries and territories, has a community of over 9 million backers, and almost 10 million visitors to its site every month. The platform charges a 5% platform fee, and a 2.9% + $0.30 transaction fee. However, fixed funding campaigns that do not meet their goals don't pay anything.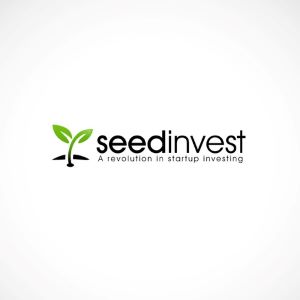 Founded in 2005, SeedInvest has contributed to successfully funding more than 225 companies, raising an average of $975,000 per company. This has made SeedInvest one of the top crowdfunding platforms for startups. With a community of over 400,000 investors including VCs, angel investors, and HNWIs, SeedInvest gives founders multiple fundraising options, an opportunity to begin marketing their fundraise within a few weeks, and the chance to even raise more. Founders apply to be on the platform, complete a screening process, and then get invited to fundraise if their application is successful.
Investors only need to sign up, indicate their preferred types of investments, view deals available, do their personal due diligence, and then invest if they feel confident. SeedInvest charges a 7.5% placement fee on funds raised through their platform and a 5% equity fee.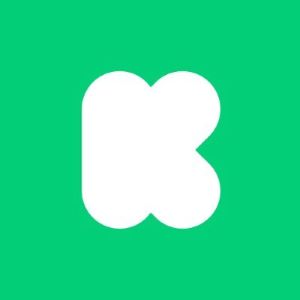 Kickstarter is another reward-based crowdfunding platform used to fund various projects. Games, comics, art, and even new types of kitchen utensils all source funding on Kickstarter. Kickstarter's mission is to help creators bring their work to life, and so far, they've been very successful at that. Kickstarter's backers successfully raised funds for very early versions of Phoebe Waller-Bridge's Fleabag and Issa Rae's Insecure. With Kickstarter, creators still get full control over their work, no adjustment is required for investors or for the platform.
Kickstarter has since raised more than $5B to fund almost 200,000 different projects. The platform runs an all-or-nothing model, which means if creators don't get all of the funds they attempt to raise, the money which has been donated is returned back to the backers. The platform charges a 5% fee and a 3%-5% payment processing fee for successfully funded projects. Unsuccessful projects do not get charged.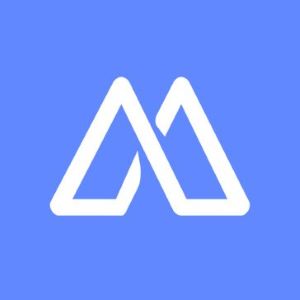 Mightycause is a platform that helps crowdfund for nonprofit or personal causes. For nonprofit funding, the platform provides a unique nonprofit page with management features, funding tools, and amazing visuals to help run a successful campaign. The page is easy and free to use, and most importantly; simple, responsive, and smart to fit perfectly into any workflow. For nonprofits, there is also an advanced plan that provides branding, donor management, data integration, and visually dynamic data analysis for $99/month. The basic services do not cost anything other than the average processing fee of 1.2% plus $0.29 per transaction.
The personal fundraising option lets you create a free personal fundraiser page for yourself, a friend, or family. All you need to do is launch by telling your story, share your campaign, and continue to post frequent updates to encourage donors.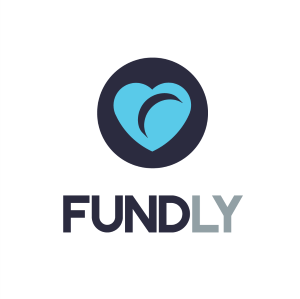 Fundly lets users raise money for anything; nonprofits, medical bills, teams, trips, education, almost anything you can think of. They do this by allowing users to create a fundraising page with videos and pictures to tell their story, this page can then be shared with friends and on social media. They also let users provide blog-like updates to keep donors in the loop. Fundly is also integrated with Facebook OpenGraph to automatically broadcast key campaign activity far and wide. They also have an interesting t-shirt or mug feature which lets fundraisers opt to send a t-shirt or mug to donors who have donated up to a certain level.
Fundly charges a 4.9% platform fee and a 3% credit card processing fee per donation. However, they provide discounts for larger campaigns.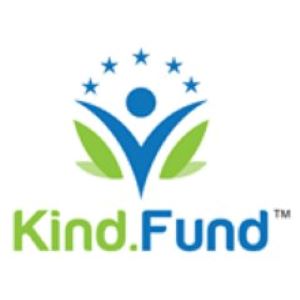 Kind.Fund is a fundraising platform built specifically to help grassroot organizations with social activism. Although the platform can also be used to help with personal fundraising or other purposes, its main aim is to help with social activism as much as possible. So far, the platform has contributed to raising funds for the Women's March on Washington Texas Bus Package Travel and the San Diego Women's March.
How does the platform benefit nonprofits, organizations, and schools? Simple. The fees. Kind.Fund charges only a 2.5% platform fee that is automatically deducted from each donation. Their fees are half the fees of many other crowdfunding platforms.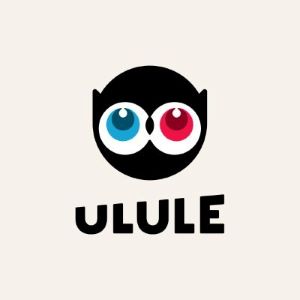 Ulule is another reward-based crowdfunding site (backers gain something from donating to the project). Europe's first crowdfunding site, the platform is open to anyone, however, project creators must be above the age of 18, and live in Europe, Canada, or America. The site is focused on contributing to projects with artistic outcomes, and community-minded projects or projects that serve to make society better. With an all-or-nothing system, Ulule provides a limited time frame for project creators to meet their goal, or the money is returned to backers. The idea behind this is to ensure there is more transparency, project owners continue to take responsibility for their projects.
Having successfully funded almost 35,000 different projects, Ulule is definitely one of the best crowdfunding sites out there. Ulule is the first platform to offer project owners the option to set a financial target or specify the number of items to pre-sell. The platform charges a 5% commission fee and a 3% transaction fee when a project succeeds.