An average American has $38,000 in debt. And in case you didn't know, you should know now that if you intend to get wealthy, debts are a very major obstacle to wealth for any person. There are a lot of things that could easily put you in debt, there's student debts, credit cards, mortgages, etc. So instead of waiting for Washington DC to erase student debt, why don't you take charge of your life and change your own story.
How do you begin to change your story? By learning new things and new habits. One of the easiest ways to learn today is through podcasts. You can listen to them while you work out, commute, or just doing other things. So to help you take charge of your life and finances today, we have compiled 10 of the best and most brilliant podcasts out there. Dive in!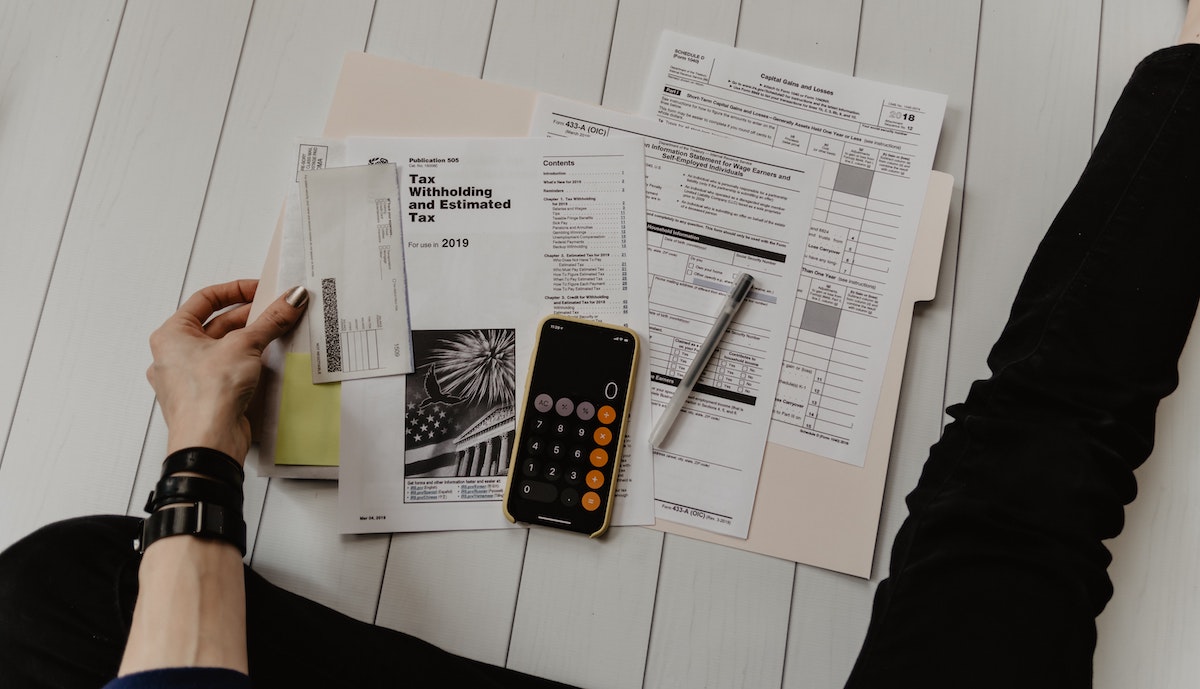 10. How to Money
Produced by iHeart Radio, and hosted by Joel and Matt, the How To Money Podcast is truly one of the most fascinating and delightful personal finance shows around. A lot of shows about money tend to get rally technical, with some terms that will have you struggling to keep up, but not this one. How To Money lets you join in on nerdy but really straight-forward conversations among friends, whose personal finances have benefited greatly from these discussions.
To help you view your personal finances in a positive light, the hosts of the show approach money from a really simple perspective. Their philosophy is very simple, it is very important to be balanced in your approach money, so you do not have to save without spending, or vice-versa. You can do both, spend on the things you love and care about, while consciously taking steps to ensure you can also save and invest. To achieve this feel on every episode of the show, the hosts always have a beer, so you also get amazing beer recommendations.
To help your personal finances, the hosts tell money stories that matter, and cover topics like how to handle your student debt, how to approach big purchases like, entrepreneurship, and the psychology of money. So you also get more perspectives, they bring on and interview great money experts, and to keep you involved, they take questions from listeners too! They also let you know how recent events could affect your personal finances.
So if you are looking to make smarter money decisions, or develop great money habits, How To Money is the podcast for you. You can also head over to their website, howtomoney.com.
9. BiggerPockets Money
If you're really familiar with podcasts, then you have probably heard of the BiggerPockets Real Estate Podcast. Produced by BiggerPockets, as the name implies the podcast helps people who are interested in real estate investing, which is also what the company, BiggerPockets is majorly about. However, on that platform there has been a recurring question, should people with no money and bad credit get into real estate investing? Well they could, but they should not because you will be most likely setting yourself up to fail. So how do you attain financial independence if you are currently broke? This is where BiggerPockets Money comes in.
Hosted by Scott Trench; President at BiggerPockets at the age of 27 and has already achieved a modest level of financial independence, and Mindy Jensen who only works because she wants to not because she has to, the show shows you how to achieve the new American dream, the one that does not require you to work for 40 years.
Are you looking to change your financial status? Discover new paths to wealth creation or even just invest the little money you already have? BiggerPockets Money shows you exactly how to do that. With practical advice from guests who have been in your position and managed to turn their lives around, BiggerPockets Money provides you with the education you didn't get in school.
8. Choose FI |Financial Independence Podcast
Did you know that there is a pretty basic equation to most parts of life? What you earn minus what you spend is equals to the difference. What difference? The difference that determines how much you are going to enjoy your financial life.
On Choose FI, Jonathan and Brad discuss each aspect of this equation. How do you earn more? Do you start a business or re-negotiate your salary? How can you save more? Learn how to travel the world for free or do you slash a particular budget in half? Now that you have increased the difference and increased your savings rate, how do you invest better? All of that is discussed here.
More importantly, if you have tried to begin the journey to financial independence, you are going to discover that there are thousands of ways through which a lot of people tell you Financial Independence can be achieved, Jonathan and Brad take it a step further, they test each and every one of these methods by investing in a lot of businesses, document it all, and let you experience the results with them. You could probably get an idea on what you could do better.
The Choose FI podcast also introduces you to a community of people who are dedicated to attaining true financial independence. This community helps you get tips from all the different types of people working towards the same goal as you. People in real estate, minimalists, those who focus on efficiency, entrepreneurs, and lots more. They all come together to show tips on what has worked for them and what could work for you.
To experience this journey fully and gain the most from it, we will suggest you go through the podcast starting from the first episode.

7. So Money
Farnoosh Tarobi!!! The So Money Podcast hosted by Farnoosh Tarobi has been awarded the Top Female-Hosted Podcast by Entrepreneur Magazine, Top Financial Podcast by Plutus, and Top Podcast to grow your business by Inc. Magazine. With over 14 million downloads and listeners in more than 200 countries, the So Money Podcast is truly one of the best. Even the New York Times calls Farnoosh's advice "perfectly practical."
So, what makes her advice perfectly practical? From being over $30,000 in debt (like most Americans), Farnoosh has successfully transformed her life. So Money lets you in on unfiltered conversations with a lot of financial experts, authors, and entrepreneurs like Robert Kiyosaki and Tony Robbins, and even people from all walks of life who have turned their lives around Dave Asprey, Pat Kiernan, Queen Latifah, even Arian Simone! The aim? To inspire you, and help you learn financial habits from the people who have done it all. There are also episodes where Farnoosh answers your financial questions with her wealth of experience.
6. Money For The Rest Of Us
This podcast is really very special and truly one of the best. I'll tell you why. For those of us who never did economics in school, understanding most of these concepts could become really tough. Most times, you end up just picking up pieces from other people as you go. The problem with that? Most of these people approach their economics are approached from a particular point of view, so you rarely get an objective point of view on how it all works.
David Stein changes that with his podcast Money For The Rest of Us. The show breaks it all down, explains from the simplest terms like what money actually is, to what stocks are all about. You no longer need to pay someone else to manage your money for you, why not do it yourself? David Stein tells you all you need to know. A former Chief Investment strategist and Chief Portfolio Strategist who managed more than a billion dollars, Money For The Rest of Us brings you some of the best advice there is.
5. Afford Anything
Paula Pant's message is simple: You can afford anything, but not everything. What does it all come down to? Your choices. Every choice you make can at the end of the day, greatly affect your finances. So what does it cost to make the right choices at all times to prevent future problems? Cultivating the habits. To fully achieve financial freedom, and the ability to actually afford anything, you need to cultivate of making the right choices, considering your goals and everything you want long-term.
Taking smarter decisions do not apply to only your money, it is the same story for your time and energy. The first step to getting whatever lifestyle you want, is cultivating the mindset. Paula talks about various topics like travel and lifestyle design, interviews guests who have been able to break out and attain what they consider freedom, and she answers real questions from listeners to help them and you make better choices.
4. WSJ: What's news
One of the most important things in the finance world is news, and the importance of news cannot be overstated. News can tank a company's stock within a day! Which is why as an investor, or someone who just likes to keep up with the fast-moving world of finance, it is important for you to know what is happening. When you know what is happening, you can effectively forecast as an investor and plan around that trend or event.
This is why the Wall Street Journal brings you one of the original business news podcasts. Mirrored after the Wall Street Journal column and hosted by Kate Linebaugh and Ryan Knutson, What's News covers the top stories and gives you insights into the market, economy, and business.
3. Snacks Daily
Since 2012, Robinhood Snacks (formerly known as MarketSnacks) has never missed a day covering financial news, and since they got acquired by Robinhood, it all became only better. It is important to note that Snacks or Snacks daily do not represent the views of Robinhood or provide any investment advice, they simply report stories.
What makes Snacks Daily special? Their news reporting is so easy to understand, it's easily digestible, just like snacks. And you get it all within 15 minutes! Hosted by Jack Kramer and Nick Martell, with Snacks Daily you get 3 stories you need to know and would want to know to help you keep informed in the world of finance.
2. The Dave Ramsey Show
Dave Ramsey is an American radio host, author, businessman, and perhaps most trusted voice on life and all things money. The Dave Ramsey show is the fourth most popular podcast on Apple and deservedly so!
On the show, Dave helps callers from all across the country on issues on life and relationships with people, financial decisions, how to get out of debt, and how to create long lasting wealth. You along with millions of other people have the opportunity to listen in and learn from all of these conversations, you can also call in to talk to Dave!
1. Planet Money
Planet Money has been around for a really long time. The NPR produced show has since 2008 explained otherwise complex events in the economy in a very simplistic manner. The show describes itself as a fun evening between two friends at a bar, discussing what is going on with the economy. The show has done an amazing job of what they set out to do, evidenced by their 2016 Peabody Award and a News & Documentary Emmy Award for Outstanding New Approaches: Documentary.
What puts Planet Money at the very top? The fact that they have been able to constantly engage and connect with an audience for years. How does the podcast help you? Easy. You can use terms like Long-term Equilibrium in random conversations, see the concepts play out in your everyday transactions, and it helps your finances