Almost everything we do, requires good planning and execution if it has to be performed as we expect. This therefore may be seen as a project. A project therefore, is a set of interrelated tasks with a plan to be performed over a set period of time and within certain limitations such as costs and other resources. For any project be it, simple or complex, the people in charge of the day-to-day running of the projects at SMBs and startups, will require some project management tools to make their projects a success. Project management tools is a software or other applications that help project managers and organization at large to quickly and effectively set up and mange various projects.
There are many freemium online project management tools which project managers, who work at SMBs and startups, should take advantage for to aid in their daily running of projects. A freemium tool is an application which is provided for free but charges are made for their proprietary features, virtual goods or functionality. So if you are a project manager at an SMB or startup with a small team, you can use the online project management tools listed below for free as long as you don't exceed the given limitations.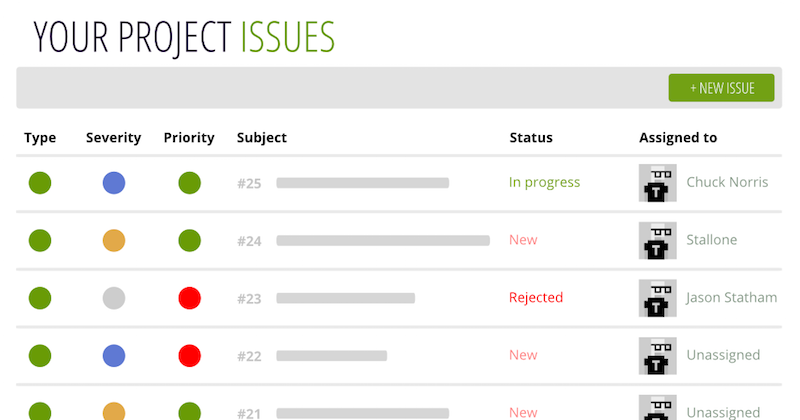 Taiga is a powerful, customizable, open source and free project management platform for beginners, active developers and designers who want a simple to work with development tool, that make their work look extremely decent. Taiga is a fast, beautiful to look at and intuitive thus making it suitable and simple to use for most project managers. Taiga project management tool is free for public projects but for those who want to customize their work, they offer the best pricing plan whereby all private projects regardless of number of projects or users, the tool is free during their beta period and thereafter a payment of $3-$40 per month depending on the number of projects.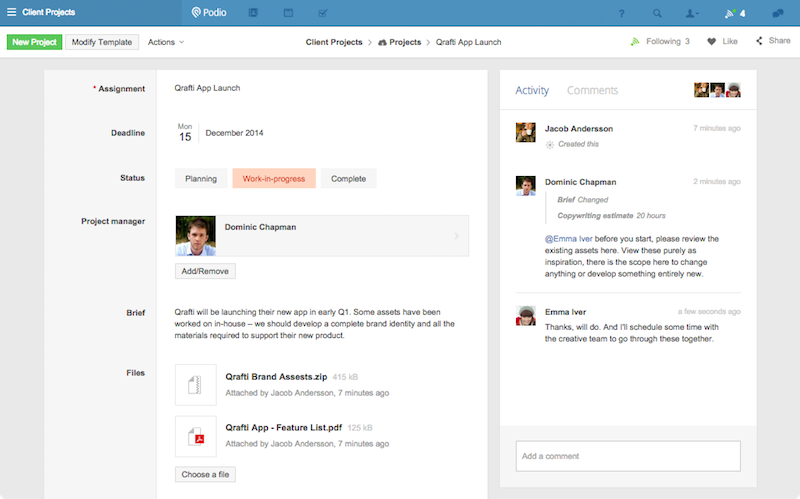 This management tool helps organize and connect anything you work with to easily manage your projects, employees, customers etc.
Podio customizes everything for easier workflow since it has the ability to pick and choose the required features. Podio has a pricing plan depending on the features which can be upgraded. They include:
• Basic management tool with basic applications and unlimited invites goes for $9 per month.
• Plus which is most popular with unlimited invites goes for $14 per month per user.
• Premium with unlimited invites, training sessions and priority support goes for $24 per month for every user.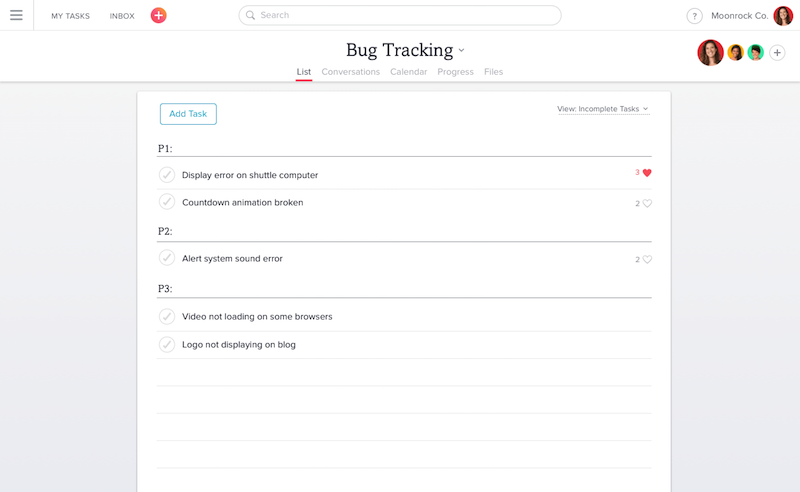 Asana helps achieve great results since teams can perform work throughout from start to finish. Asana tools have built in tasks, projects, dashboards, conversations, dates and time and so on. This management tool is highly integrated for easier workflow. Joining is free and teams up to 15 with unlimited projects can use it for free though upgrading to premium, comes at a cost of $84 per month working with 15 member teams.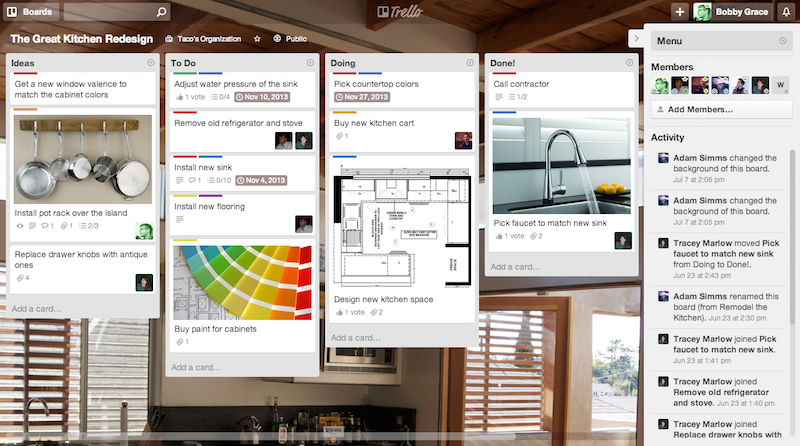 It is a flexible, visual and free management tool which will organize anything or anyone in a project. It contains a kanban board with lists filled with cards which can be used by a team or individual. The cards have everything needed to get things such like posting comments, uploading files, adding checklist and much more done. Trello is well synchronized across all devices with intuitive web and mobile applications. Signing up for Trello is free but for trello business class with secure, central platform and collaborative communication comes for $8.33 only for every user per month and if paid annually.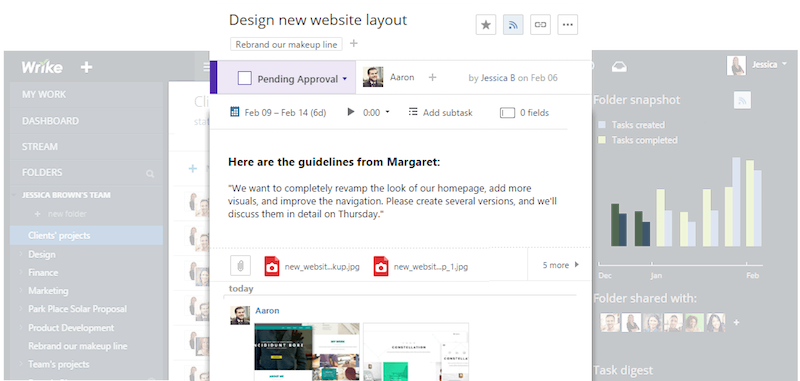 This project management tool integrates project management with real-time work space for real-time discussions, collaborations and document sharing. The pricing policy for wrike is as follows:
• For small teams of 5 users who need basic task management applications, wrike is free.
• For professional teams who need a good project planning and collaboration, 5 users pay $49 / month and 15 users $99/month while paid annually.
• Enterprise who need customization, reporting and advanced security are given a free trial after which they pay for services. This plan can be used by thousands of users.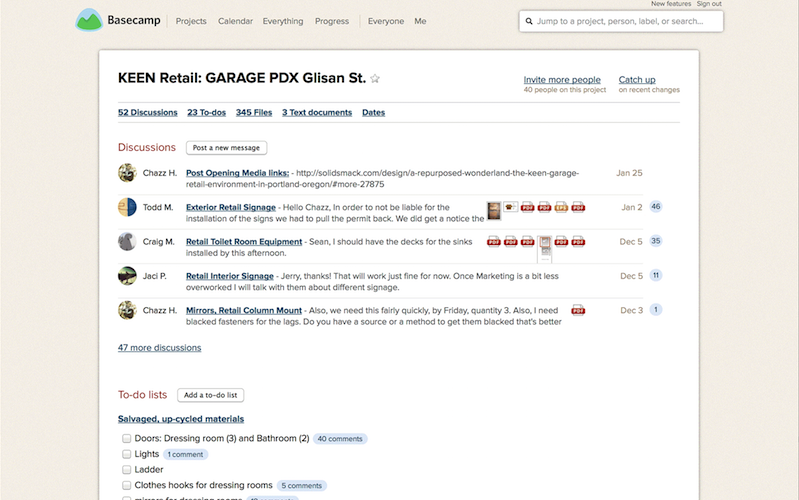 Basecamp creates a collaborative page where different people work towards achieving a common goal regardless of their roles. Basecamp is dynamic with the web, Android and iPhone applications. Their pricing plan includes a 60 day trial offer after which they charge according to the number of projects. They also offer an annual package for $3000 unlimited projects, 500GB space and priority support.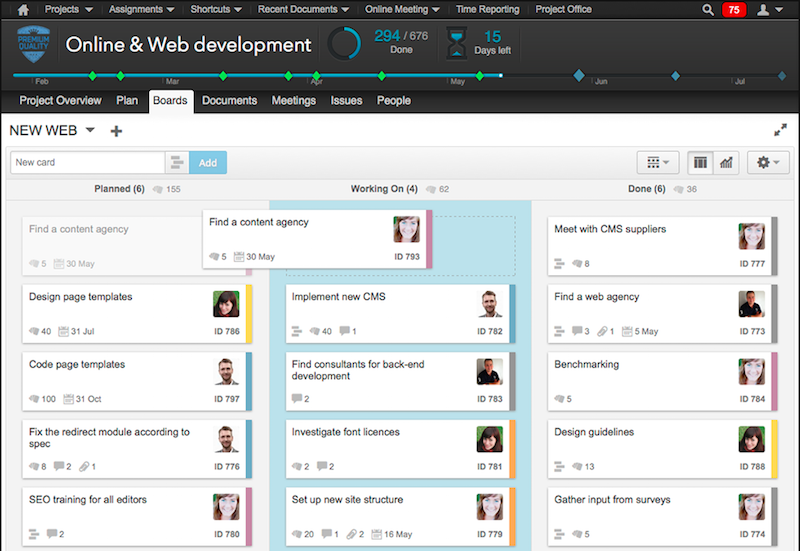 It is a project management software which provides a powerful collaboration tool which are simple, scalable and secure. Projectplace management software combines Kanban boards and Gantt charts so as to execute projects on time and also manage teams, tasks and deadlines.
Projectplace begins with a free trial after which you have to choose the plan which best suits your needs. For small to medium teams, payments are $29 per month for every user, and for large organization and enterprises who need customization, one has to call their office to know the pricing plan they have for them.
No doubt that online project management tools give a great deal to those project managers who want to maintain a workflow throughout the project life cycle. We hope this listicle help you find the right online project management tool with a freemium plan and minimize your tool expenses.
More resources on this topic: