Nowadays, we get to see more and more FAQ snippets on Google search results. Especially competitive niches don't miss this chance to have more space in pixels on search results.
I wanted to do same and tried a bunch of WordPress FAQ plugins that are completely free and also listed on WordPress' own plugin marketplace. And finally, I found that one plugin that is lightweight and does everything you need to have a structured FAQ snippet: WP Structured Content.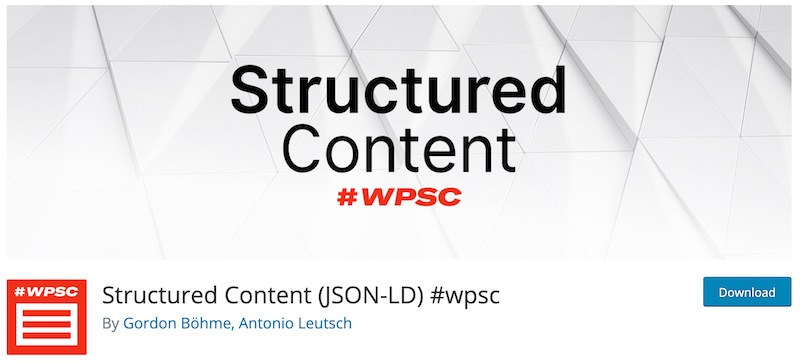 Developed by Gordon Böhme and Antonio Leutsch, WPSC does not only provide with FAQ snippet, it also gives you an option on your WordPress text editor add other JSON-LD microdata snippets such as:
JobPosting
Event
Course
Person
It seamlessly works on taxonomy pages and different post types defined in your WordPress powered website. Here you can how it looks in your text editor: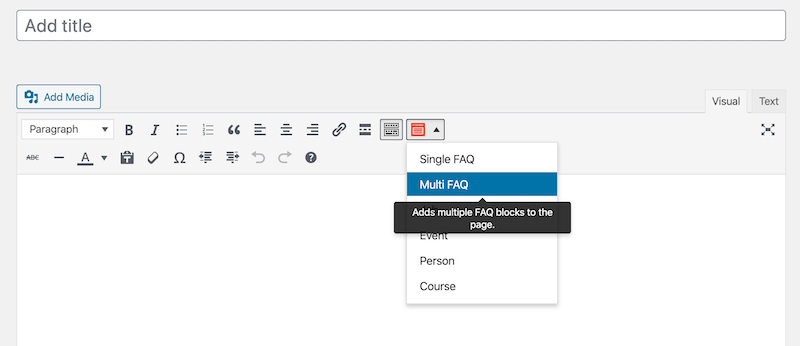 When you create FAQ, the plugin outputs shortcodes in your editor, and it gives you the flexibility of choosing where to show your FAQ section in your post.
Note that you can include emojis in your FAQ titles and descriptions, and links, list items in your descriptions. I strongly recommend that you include a relevant emoji in your FAQ title and link in your FAQ description for better CTRs. Not placing a link in your description might even affect your CTR on search results negatively. So, make sure you measure the effect of your FAQ snippet and optimize it accordingly.
Here, how my GoDaddy coupons page looks on search results: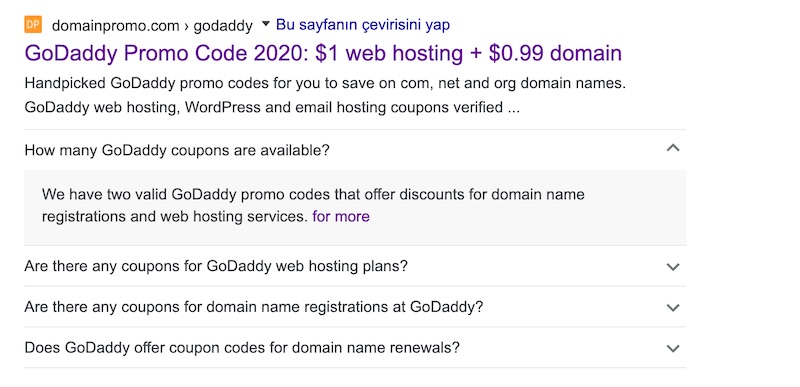 Before applying FAQ to your pages, make sure you follow the guidelines listed here.
To sum it up:
No user generated questions and answers are allowed. These must be written by the site owner.
Your FAQ must exist and be apparent on your web page.
Play the game by the rules, so your website won't be blacklisted from search results 🙂