In the wake of the pandemic where everything's done at home, it would be wise for people to become technologically fluent. To help you in your journey for online classes and work, note-taking apps are great permanent replacements for the out-of-date paper and pen. For smartphone and/or tablet users, these apps can really take tons of load off your shoulders.
Some people like their notes minimalistic while some are slick and creative. People might even prefer their own styles of organizations and with that, there are specific notes applications for you.
1. Evernote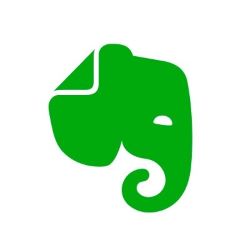 If you've ever looked for note applications, there's a huge chance you've stuck with this one. This specific tool lets you organize notes in a manner in which you'll like. Conveniently, your notes can be synced across two devices so you don't have to worry about losing progress on one. Also, if you're a free member of Evernote, 60 MB will be available at your disposal to upload your files to the cloud.
A few of the simplest yet most effective features of the application include the ability to connect web pages, clip and find text inside images, as well as share and work on notes with other users. Though other subscriptions of the application enable you to get more storage as well as connect it to more devices, even the free membership gets you far.
The app is compatible with:
iOS
Android
macOS
Windows
Web
2. OneNote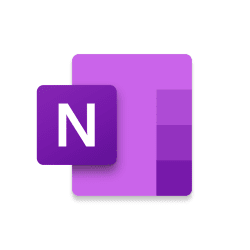 Since our younger days, there were but a few applications to save us with our projects and documents were those from Microsoft Office. What's so bad about using it for your notes now? Microsoft's OneNote is a powerful app if you're still using applications like Word, Excel, and PowerPoint––being that the app is completely integrated with them as well.
OneNote also lets you collaborate with other people and be updated with the latest versions of your notes from any device, I repeat, any device. A few of its handy tools include easy-cropping of newly taken photos and attaching an audio note without the use of an external recording app.
The app is compatible with (bear with me):
iOS
Apple Watch
macOS
Android
Windows Phone
Windows
Google Chrome Web Browser
Web
3. Simplenote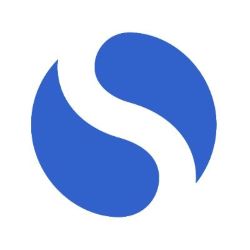 Sure, Evernote boasts some of the fancier features but Simplenote clearly lives up to its name. If you're looking for a straight-forward notes app with a clean user interface, you might want to look at Simplenote as your note app of choice. For those who are always on-the-go, Simplenote was built for speed and efficiency––enabling you to create as many notes as you'd like while still giving you the enjoyment of basic features like searching and tagging.
Like the aforementioned, Simplenote brings your the joy (or stress) of collaborating with others and syncing them with your account. A feature that goes above the rest is the slider feature that allows you to go back in time (not time-traveling, unfortunately, but it's close) to see some of your previous notes if you've missed something.
The app is compatible with:
iOS
Android
macOS
Windows
Linux
Web
4. Zoho Notebook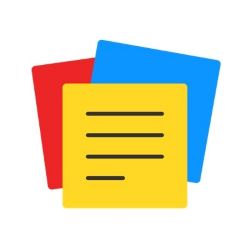 As the name suggests, it's just your normal notebook experience. You can create a checklist for when you decide to finally do some groceries. You can even use it for your doodling needs if you find yourself wandering during class or work. Zoho has perfected the recipe for a great notebook-like app to aid you in organizing, reordering, copying, grouping, and especially flicking through your notes. Being free of charge, the fact that it syncs everything in your account is a big plus.
The app is compatible with:
iOS
macOS
Android
Windows
Web
5. Google Keep
Just like Zoho's Notebook app, Google Keep's card-based notes are taking your note-taking skills more creatively. It's an app that can help you solidify your ideas, lists, images, and even audio clips in place. Google Keep lets you color-code your notes for a more convenient way of finding and grouping your notes. You can also share these with others as long as you allow them access for editing. Just like Simplenote and Evernote, Google Keep automatically syncs whatever changes were made to the notes by other users––conveniently across all platforms as well.
It's made by Google, so surely fancy features like setting up reminders for not only time but also the place is, indeed, possible. This feature reminds you to do something at a specific time and place.
The app is compatible with:
iOS
Android
Google Chrome Web Browser
Web
6. Squid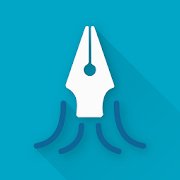 Hungry, perhaps? Kidding aside, Squid is a supporter of the old-fashioned, classic pen and paper––just digitalized and enhances the full experience of it. Whether it's your finger or your stylus, you'd write just about the same as you would on paper. Similar to Zoho's Notebook and Google Keep, Squid displays your notes in a card-like interface for your convenience.
Each note that you're working on has a toolbar of sorts at the top which enables you to functions like ink customization and basically the freedom to do whatever you want to your notes from duplicating to resizing and erasing notes or zooming in. As a consolation, you can even insert PDF files and even highlight text. For an app that supports old-fashioned ways, it's very cultured of the modern age.
The app is compatible with:
7. Dropbox Paper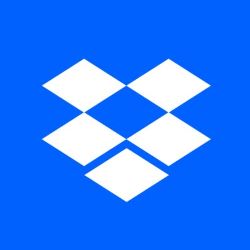 You can't deny that Dropbox is one of your go-to apps for storing files on the internet. If you're doing so, then maybe you can give their notes app a chance: Dropbox Paper. Though it does function as a note-taking app, it's built primarily for people to focus on group collaboration. The app enables people to talk through chat in real-time while editing documents––perfect for cramming students.
Despite the minimal user interface, please don't underestimate the app. Dropbox Paper involves some of the most convenient features here on the list. As long as you're using it, time will be training you to become intuitive of what you're doing inside the application.
The app is compatible with:
8. Notes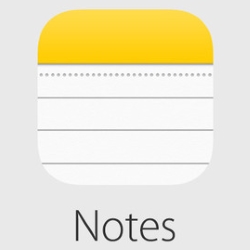 Apple, Apple, Apple. How can you hate the simple yet effective power of what's basically called the Notes app. If you're looking for a hassle-free and uncomplicated way to write your notes, this gets the job done quite easily. Despite the inability to organize your notes the way you want to through folders or the likes, Apple's Notes app is quite sufficient for its lack of features.
You can create checklists, insert your photos, customize your formatting and text size, and even invite another Notes user so they can view or edit your notes. Simple, quick, and easy––the dream of any notetaker.
The app is compatible with:
9. Bear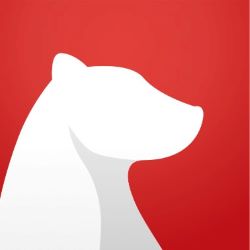 Despite the name, Bear isn't the most violent of the Notes apps. In fact, it proves to be one of the most flexible and aesthetically designed note apps available out there. Whether you're note-taking on the fly or on a 4-hour essay-writing contest, Bear offers you a "focus mode" feature to further put you in your zone.
If you're looking for an aesthetic look, Bear can do that as well––enabling you to customize the theme and typography of your writings. There's a variety of features you can use––from hashtags to quickly track your notes or adding to-dos to your on-going projects. If you avail of the pro subscription, expect that your note-taking will bump up to an even higher level.
The app is compatible with:
10. Notability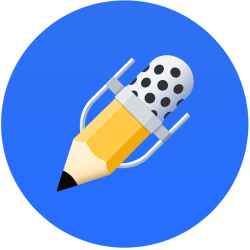 Last, but definitely not least, Notability––an application that allows you to be crazy about your note-taking. Write with your hand? Sure! Draw and sketch? Yup! Doodle? Why not, right? Alongside the advanced features, the app lets you combine handwritten, drawn, and typed work with photos and videos.
One of the major factors of Notability is its ability to let you edit PDF files––not the way you want to, of course. However, you can annotate PDFs, sign them, and send them off to whoever needs it. The only thing is it isn't free––but it comes at an affordable price of $3.99.
The app is compatible with: