Paid surveys are a great way to earn money. But not a lot of money. A lot of people fall victim of fraud because they believe they could earn large sums of money by taking paid surveys. It does not work that way. With these sites, you do not earn up to the minimum wage.
However, they are still great for making some extra cash. Especially when you consider the fact that surveys can easily be completed, the tasks are also mostly the regular stuff you do every day. You could earn up to $1000 every year just by taking surveys.
So, we have compiled some of the best-paid survey sites around. These are all legitimate and pay fairly well.
On the side, it is important that you know that signing up to these sites are totally free. You should not pay to sign up to any paid survey site.
InboxDollars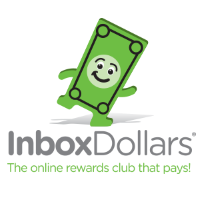 InboxDollars is an online marketing company. They reward their users for completing various activities on the internet, through their site. Founded in 2000 by Darren Cotter who was then a student at the Minnesota State University, the company was recently acquired by Prodege in 2019.
Also, one of the best paid survey sites around, InboxDollars connects its users with survey providers who pay for people to take market research surveys. The company even claims to have paid out almost $60 million to users since 2000. A major advantage of InboxDollars is that unlike most of its other competitors, the site actually pays in dollars. Besides, for every survey you take, you know exactly how much you will be getting. Surveys could take between 10 to 30 minutes to complete, but the fact that you spend a longer time to complete a survey does not mean you would get more money for it.
After signing up and confirming your sign-up email address, you get a $5 signup bonus fee, however, you cannot withdraw from your InboxDollars until you earn at least $30. To withdraw, InboxDollars is going to charge another $3, but some users have reported that if you wait to earn up to $40 before withdrawing. InboxDollars waives the $3 withdrawal fee. After signing up, you would need to complete a profile that would determine what surveys you eventually qualify to take. Completing the profile earns you another 50 cents.
Some users have shared experiences where they got their accounts banned for using VPN bots or violating the terms and conditions. So please try to go through the T&Cs before you begin earning on the site. Withdrawal processing on InboxDollars takes about 10-14 business days.
Swagbucks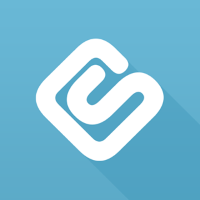 Another Prodege subsidiary, Swagbucks was launched by Prodege in 2008 as a rewards and loyalty-program in California. Swagbucks.com is still a rewards and loyalty-program site which offers users multiple ways to make money, and one of the highest-paying ways is taking paid surveys. One of the most popular paid survey sites, the site claims to have already paid out more than $450 million to more than 20 million users.
Earning on Swagbucks is a bit different, you get your rewards in Swagbucks or SB points. 1 Swagbuck point has the same value as 1 cent, so you would need 100 SB points to get your first dollar. Surveys on Swagbucks could take from about 5 to 40 minutes, although the 40 minute-surveys are very rare and would most likely pay more. Most of the regular surveys take between 5-10 minutes and would earn you between 30 to 150 SB points. Withdrawing on Swagbucks requires you to redeem your SB points which you can then get as gift cards or withdraw as cash into your PayPal account. The minimum withdrawal limit for Swagbucks is $25 or 2500 SB points.
After signing up for free on Swagbucks, you would need to complete your profile, answering a number of personal questions which would help the website determine what surveys you qualify for. Highly targeted surveys tend to pay more. Redeeming SB points take about 10 business days.
Survey Junkie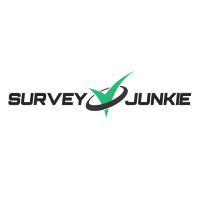 Survey Junkie is another great and legitimate paid survey site. With over 10 million users, it is another really popular option. Survey Junkie's most impressive feature? Its website. Compared to most of its competitors, Survey Junkie actually has a pretty impressive and neat website. And after you sign in, the dashboard is very clear and easy to understand.
Something else that makes Survey Junkie really cool is that the surveys are actually fun to go through. Most of the surveys are very interactive and interesting. The surveys are really tailored to the individuals answering them. But this impressive feature might also mean you might not qualify for a lot of surveys.
Survey Junkie's rewards are given as points. 1 point from Survey Junkie equals 1 cent, so 100 points get you a dollar. Taking a survey with Survey Junkie could earn you about 40 cents to $3. To withdraw, you would need at least 1000 points ($10). Withdrawals could be done by using your points to purchase gift cards from Walmart, Amazon, iTunes, or other retailers. Alternatively, you can request cash to be paid into your PayPal account. There are no withdrawal fees charged by Survey Junkie.
When you decide to purchase gift cards with your points, you could spend only a part of your points. But withdrawing them as cash into your PayPal would take all of your available points. It takes roughly about 24 hours for the money to be deposited into your PayPal account from Survey Junkie. It is also important to mention that if you fail to take a survey within 12 months, you lose your account.
MyPoints
MyPoints is what I would describe as an aggregator for paid surveys. This means MyPoints links you to third-party sites that actually provide the surveys. Another subsidiary of Prodege, MyPoints was founded in 1996 and claims to have helped 9 million members get points.
What's most impressive about MyPoints is their website. The dashboard is very clear and presents what you need to know quite well. Also, since the site mostly just sends you to other sites, they also give you some rewards when you don't qualify for the survey on the third-party site.
However, since MyPoints sends you to other sites, at times you can't really tell if you are answering a pre-survey to tell if you qualify for the actual survey or the actual survey. The value of the points are also not really clear at first glance. But 160 points is equivalent to $1. You can purchase a $3 Amazon gift card once you have 480 points. A survey could earn you between 40 to 400 points. Disqualifications are also pretty frequent on MyPoints and it is quite difficult to find a survey you actually qualify for.
Opinion Outpost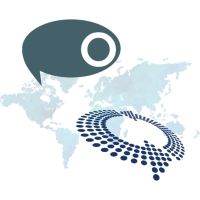 Owned by Dynata, one of the biggest market research firms in the world, Opinion Outpost has been around for more than 10 years now and has almost 400,000 users already. Over time, the site has proven to be one of the easiest and most impressive paid survey sites. With a points rewards system, 10 points on Opinion Outpost is equivalent to one dollar at withdrawal.
With one survey earning you approximately 5 points or 50 cents, withdrawal with Opinion Outpost is not difficult. They let you purchase Amazon e-vouchers with just 50 points ($5), retail and iTunes gift cards with just 100 points ($10), and you could even withdraw cash through PayPal when you've earned 100 points.
The site is very easy to navigate. Once you have completed your profile, there's a button over the dashboard that directs you to the surveys. Before you take the surveys however, you do have to answer some questions to ensure you qualify for it. Of course, qualification depends on your demographic, but there are so many surveys on Opinion Outpost, you should easily find one you qualify for.
i-Say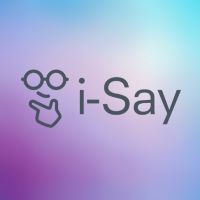 i-Say or i-Say Panel is a website owned by Ipsos, a French company which has been around for more than 30 years. i-Say is one of the biggest and most reliable paid survey sites. They pay very well too! With i-Say, you earn approximately 100 points per survey. One i-Say point is equivalent to a cent, so that is a pay rate of almost a dollar per survey.
However, for all its great pay, there are not too many surveys available on i-Say. But since the minimum withdrawal amount is set at $5 (which is low), withdrawal could come very soon. When you get up to 500 points, you can use it to purchase gift cards of major retailers like Amazon, Starbucks, Walmart, or Target which usually take about three days to arrive, but if you decide to get a virtual card, you get it emailed to you within minutes. Alternatively, you could also withdraw cash or donate to charities.
If you would prefer to withdraw cash, you would have to wait to earn up to $15 which you can then withdraw into your PayPal account. i-Say's website is very clear and mobile-friendly. The surveys are interesting too.
LifePoints
LifePoints was formed in 2019 after Lightspeed merged two panels – GlobalTestMarket and MySurvey. Lightspeed is a global giant in customer research and analysis. Since 1949, the company has carried out various surveys that have birthed some pretty impressive innovations.
LifePoints aims to provide a community with over 5 million users where users can freely share their opinions, and earn rewards for it. When you sign up to LifePoints, you get 10 points as a sign-up bonus. To withdraw via PayPal or gift cards you would need to earn up to 550 points or $5. Surveys usually take between 10 to 20 minutes to complete, and one survey earns you approximately earns you 70 to 110 points.
LifePoints invites users to take specific surveys, give their opinions, or test products based on their demographic which they submitted when completing their profiles
Toluna Influencers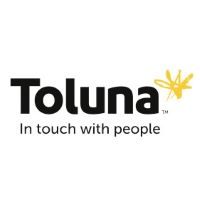 A lot of people wonder who a Toluna Influencer is. Well, it is something the company calls the people who give their opinion on the site, because your opinions are really valuable and could change a lot.
Established in 2000, Toluna Influencers is run by the Toluna Group. What is really impressive about Toluna is the fact that they let their users pick the surveys they would like to take based on the topic, and the time you could spend on it. A survey could earn you 1000 to 50,000 points, with $1 equivalent to 3000 points.
When you have earned up to $10, you can use that to purchase some gift certificates. To withdraw cash into your PayPal account, you would need to earn up to 95,000 points. You can also use 500 points to enter into a prize draw.
Vindale Research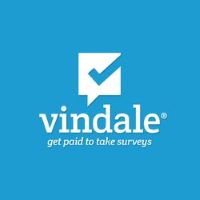 Founded in 2006, Vindale has since managed to expand into the UK, Canada, and Australia from the US. Recently acquired by Reimagine Holdings, Vindale Research is an online market research company that links users to companies and brands that wish to get opinions from a certain demographic.
The company claims to have paid out almost $8 million to users who take its paid surveys. So yes, Vindale is legitimate. Apart from surveys, there are some other activities you could take part in on Vindale to earn, but surveys are by far the highest paying.
Impressively, Vindale's website and dashboard are neat, not cluttered, and easy to use. However, unlike most of their competitors, the minimum amount required to withdraw is quite high at $50. Withdrawals are done through PayPal only. Earnings on Vindale are cash only, no points system, so you know exactly how much you get for taking a survey. Surveys pay between 20 cents and $3.
Vindale Research's customer reviews are mostly mixed. A lot of users report facing difficulties just before they are about to hit the $50 mark.
Pinecone Research
Pinecone is very different from all the paid survey sites we have looked at. First of all, they're exclusive. This means that sign-ups and the ability to take surveys are all by invite. If you are interested in paid surveys, you should not pass up any opportunity you find to sign up with Pinecone.
Why? Pinecone is one of the highest paying survey sites around. Each survey earns you $3, and you can withdraw the $3 straight away by purchasing gift cards. Their users are also able to get a lot of unreleased products which they get to test, and most likely end up keeping for free.
However, there are a lot of scammers who try to disguise themselves as Pinecone so beware of that. Plus, since all of the surveys pay really well, they don't come very often.