If you know that you are planning on doing quite a bit of torrenting, then not just any VPN will do. Not all VPNs have the infrastructure needed to give you the speeds and protection that you need. We have you covered with our recommendation for the three best VPN services for torrenting.
What is Torrenting?
At its core, torrenting is a different way to download digital files. Rather than downloading from a single source in one go, a torrent breaks up a file into lots of little "packets". These packets are kept both on the main server (the seeder), and shared on a network of computers (the peers).
When you download the file, you download the packets from a number of different peers, switching between them to ensure the fastest download speeds. The torrent is then reconstructed on your own computer.
There is nothing inherently illegal about sharing files in this way, but torrenting gets a bad name as it is one of the main ways in which pirated content is shared.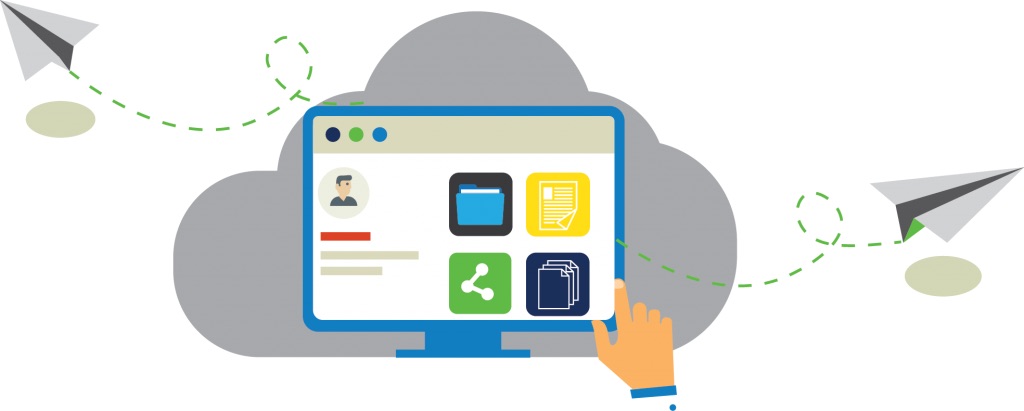 What kind of VPN does Torrenting need?
While, in theory, any VPN should be able to protect the privacy of torrenting activity, not all VPNs have the infrastructure to deliver what you need.
Besides cost, and having applications for all the devices that you want to protect (for example, not all VPNs have applications that make protecting your router or smart TV easy), these are the main things that you should be considering when looking for a torrent-friendly VPN.
Fast download speeds
The whole point or torrenting is to make downloading big files faster. If you VPN eats your speed, what's the point? Your file may still never arrive.
All VPNs reduce your speed as your data is bounced around servers that are supporting a lot of users. But the best VPNs can reduce your speed by as little as 30 percent, while the worst might see you lose 80-90 percent of your speed.
How fast your access over VPN is usually depends on how many users and how many servers they have in operation. The fewer users per server, the faster your speeds.
For torrenting, you should look for a VPN that reduces your speed by no more than 60 percent.
No logs policy
While VPN services protect your identity and data from the outside world, of course you VPN provider still has access to that data. And, in some countries, such as the United States, the government can demand that the VPN services hands over that data, nullifying your protection.
A good VPN service for torrenting should have a no logs policy. This means that they should not keep any information on your activity, you IP address, incoming and outgoing connections from their server, the amount of data you use, usage timestamps, and so forth. A no logs policy means that they have nothing to turn over in the event that they are contacted by a government agency.
It can also be a good idea to choose a VPN provider based in a country where online privacy laws are strong and therefore these kinds of requests for data are illegal. This means countries like Switzerland and the Virgin Islands, rather than the US or Canada.
Strong encryption
As well as protecting your data from official requests for information, your VPN should protect your data from other snoops, such as hackers. How successfully a VPN does this is down to its encryption, which preserves and protects the integrity of the data as it is running through the VPN's servers.
For torrenting, you will want to go with a VPN that is using top-end encryption methods, such as AES-256 bit, which is the same level of encryption used by the US government.
This kind of encryption should protect against DNS leaking. This is exactly what it sounds like. It is when the VPN doesn't work properly and small amounts of your data and activity are "leaked" and therefore viewable. You can do tests to see whether your VO is letting data leak.
Kill Switch
No matter how good your VPN service, just like any internet connection, it can drop out and return, sometimes so quickly that you don't even notice. But this is not a good thing! While the VPN is offline, your IP address and personal data is exposed.
Good VPNs for torrenting have a kill switch, which cuts your connection to the internet when the VPN goes offline. This reduces your chance of being exposed while the VPN dips and returns.
Torrent-Friendly Servers
First of all, not all VPN servers support torrent file exchange, which is called P2P (person to person), and may simply block this activity. Clearly, a VPN service that blocks this kind of activity is no good for torrenting.
Some VPN providers will have torrent friendly servers, which are located in countries where torrenting isn't considered a particularly serious matter. This makes torrenting activity safer for you and safer for them.
Torrent-friendly servers are usually located in countries such as Spain, Mexico, Switzerland and the Netherlands, and they are usually indicated within the app when you are choosing where in the world you want to connect with your VPN.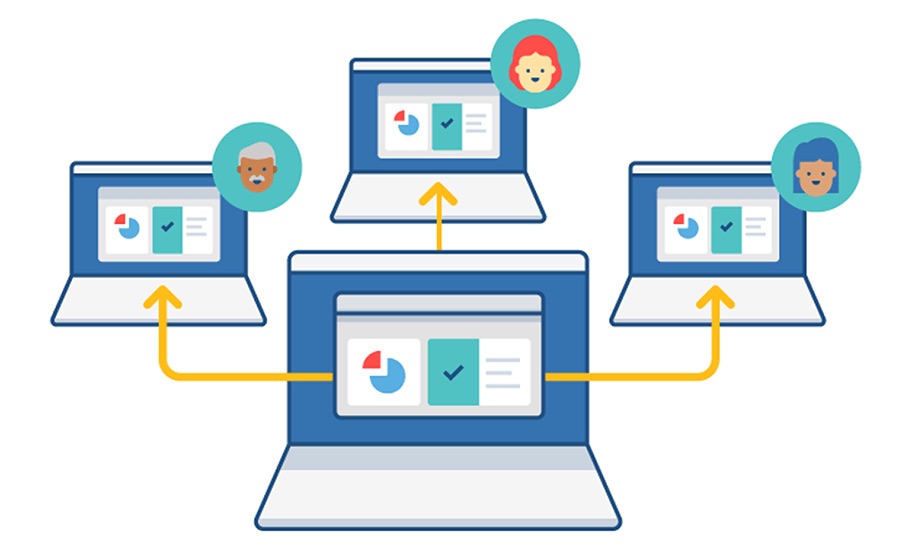 3 Best VPNs for Torrenting
Based on this criteria, we have picked out top three VPNs for torrenting: ExpressVPN, NordVPN, and CyberGhost VPN.
ExpressVPN

Probably the most popular VPN service in the world, ExpressVPN is topped ranked for a reason.
ExpressVPN has more than 3,000 servers in 94 different countries, including a number of torrenting friendly locations. As a result, speeds are fast, reducing speeds by only around 60 percent.
You can also make sure that torrenting doesn't unduly slowdown your other online activity with split tunnelling. This allows you to run torrenting over VPN, while completing other online activities normally.
All of their servers allow P2P activity, and it is not difficult to find a server in a torrent-friendly location.
ExpressVPN ticks all the boxes in terms of strong encryption, with OpenVPN UDP/TCP on Android, iOS, macOS, Windows and routers. It also has the required no-logs policy. Also, it is based in the British Islands, an area with no data retention requirements, and where data requests are not supported.
Features such as a kill switch as standard also add additional protection to ensure that none of your data accidentally leaks.
ExpressVPN is a little more expensive than some of its competitors at $12.95 per month, or $6.67 per month if you sign up for a year. For this you can simultaneously connect five devices with a single subscription. There are apps for pretty much all devices, which makes it simple to use.
NordVPN

NordVPN is another premium VPN that offers the kind of premium speed and protection that is needed when torrenting.
NordVPN has more than 5,000 servers in 59 countries, mostly in the US and the UK to support streaming services, but they also have torrent-friendly servers in a number of more torrent-friendly locations. All of their servers support P2P activity.
When it comes to speeds, NordVPN is similar to ExpressVPN, reducing performance by about 60 percent, but if anything is a little bit faster than its competitor.
NordVPN offers an ultra-secure connection with IKEv2/IPsec, OpenVPN, PPTP, and L2T protocols all supported. They also offer some Double VPN servers, which pass your data through two VPN servers for addition security. This boost in the security followed a serious security breach, which is why they aren't the number one VPN service on this list.
NordVPN has a strict no logs policy, and is also based in Panama, a country that has no mandatory data tension laws and strong online privacy laws. They are not part of any alliance to share data between countries.
A kill switch is activated as standard.
NordVPN is a little bit cheaper than its competitor, at $11.95 per month, or $4.99 per month on a two-year plan. With this, you can connect up to six devices on a single subscription. NordVPN has also invested in intuitive apps for all the main operating systems, and it is also relatively easy to install on your router, if you want to protect all your devices out the source.
CyberGhost VPN

A relative newcomer on the market compared to the other two, we are impressed with what CyberGhost VPN are doing. They are another great option for anyone who torrents.
CyberGhost has 6,000 servers in more than 90 countries. They also have fewer users than ExpressVPN and NordVPN, but offers similar speeds, if slightly slower. Expect to get 65-75 MB per second.
While P2P activity is possible on all of their servers, they have a few servers that they recommend for torrenting, both based on their location, and the way they have been configured to support this activity more smoothly.
CyberGhost secures their connection with OpenVPN IKEv2 for Android, Linux, and Windows, though L2TP is also supported. They have a strict no logs policy, and are based in Romania. There is no mandatory logging in Romania, which is based in the European Union, were online privacy laws are extremely strong.
Kill switch comes as standard, and CyberGhost VPN also support split tunnelling, so you can run your torrents through VPN, while enjoying faster speeds on less dangerous activities such as gaming.
CyberGhost VPN is also the most affordable option on the list. Per month it is hefty at $12.99, but prices drop to $4.89 for a one-year subscription, and $2.75 for a three-year subscription. There is also a 45-day money-back guarantee if you aren't completely happy with the service.
The Verdict
If you want to protect your torrenting activity with VPN, then you need to pick a VPN provider that supports P2P activity, and has the infrastructure to enable torrenting.
This usually means fast speeds, servers located in torrent friendly locations strong encryption and a no logs policy to ensure your data cannot be revealed or shared, plus a kill switch to ensure against accidental exposure.
ExpressVPN, NordVPN, and CyberGhost VPN all tick all these boxes, and a good quality VPNs to boot with lots of additional features that will appeal. While not the cheapest in the market, you can get most for as little as $5 per month. That's not too much to pay for peace of mind.