DP-02 is the name of our second free WordPress theme. As it can be seen from the preview images below, it a very light and minimalist theme, optimized for page speed, quality ad clicks and SEO. We kept the header area simple and places a menu bar below the logo section. In addition to this, a search button is placed on right side of the theme and when button is clicked, an overlay with a search box pops up, while the left side is filled with social media buttons.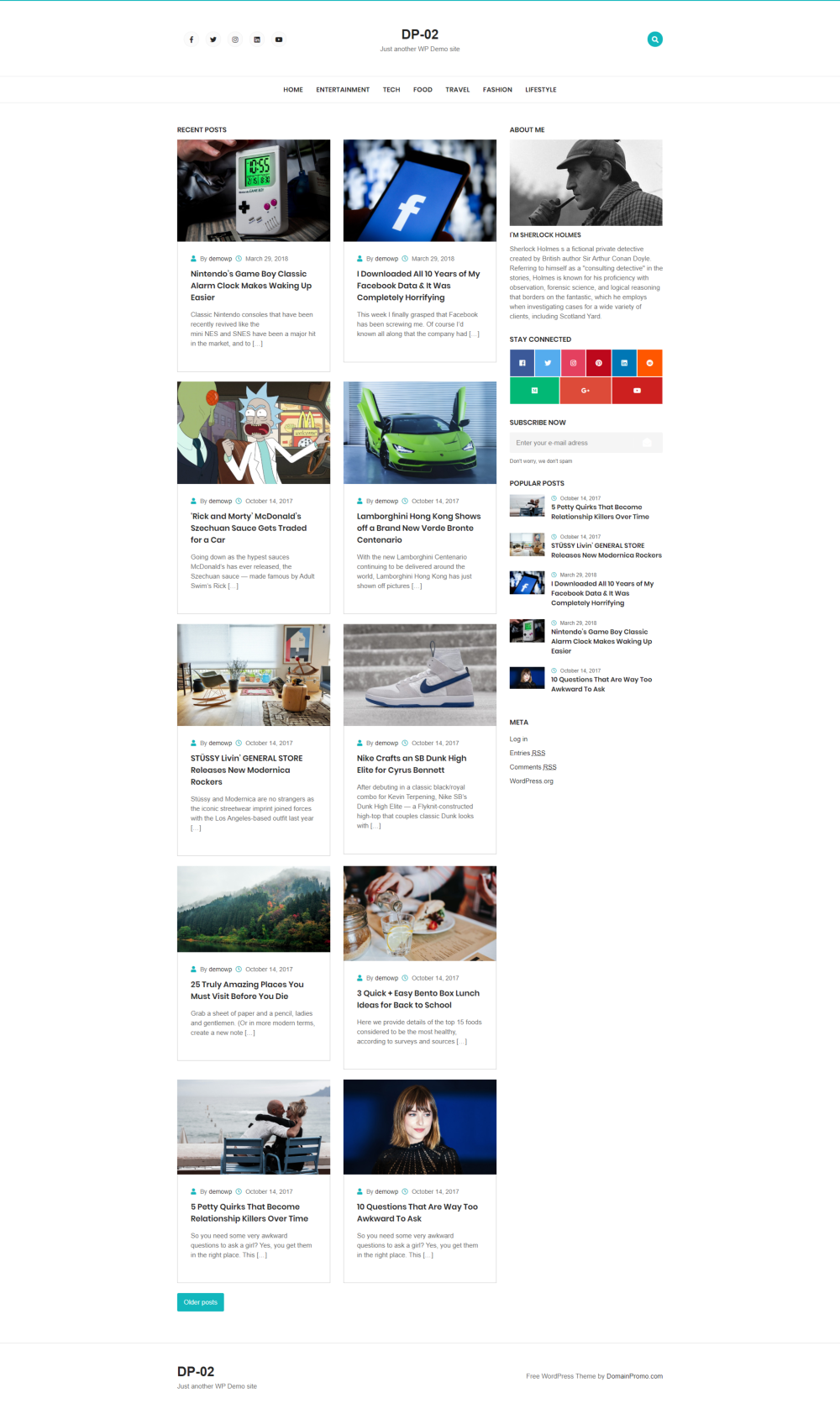 Demo
[email-download-link namefield="YES" id="3″]
As we thought that people might use our DP-02 WordPress theme as a personal blog theme, we created a custom widget for our theme, which allows you to add a profile picture and and text that tells about you. There are two more custom widgets for you to show social media buttons and recent posts in your sidebar. You can also use the native WordPress customizer to personalize the colors of the theme, add/remove social media buttons on the left side of the header area, create a custom menu or change/add background image for DP-02 theme.
As we promised earlier, we will add more free themes to our inventory. If you like this DP-02 theme, we would be more than happy to hear your feedback with your website using this free WordPress theme. Stay tuned, and don't forget to subscribe to our newsletter in order not to miss upcoming releases!