Here comes our third theme named, DP-03. We designed this theme thinking that you need a WordPress theme you can use for various purposes, and packed this WordPress theme with various features a couple of different layouts. Whether you need a personal blog theme or magazine theme where you publish posts about current news, tech, fashion; DP-03 will be enough for you to do it in a professional way. Let's summarize what we created with DP-03: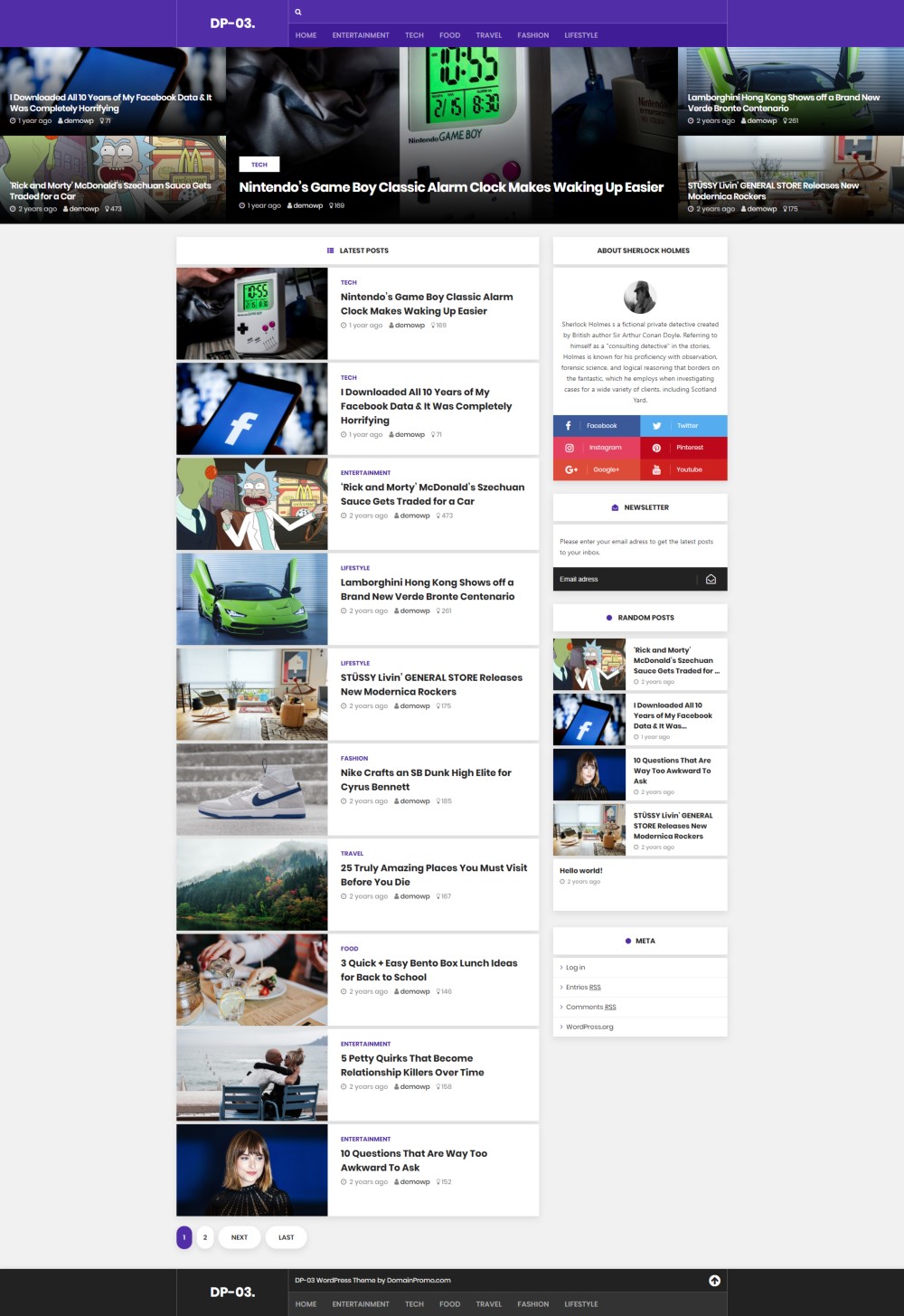 Demo
[email-download-link namefield="YES" id="4″]
In header area, we added social buttons and search button. When search button is clicked, it expands over the social network buttons with a cool animation. And obviously, a menu is placed below the search box, where you can add category/tag links, or any link that you think is worth showing to the visitors.
Sliders add a very professional look to websites. However, due to excessive usage of sources some sliders take time to load, which affects user experience and SEO too. Considering this issue, we placed a lightweight slider that shows the recent posts in the above the fold area.
And after sliders come the recent posts, we offer two different layouts for this area: grid and list style index. While you see the list style index above, we also added a grid style index at the footer area for you to see an example of it. You can use them both at the same time, too.
Also we increased the readability in post pages by giving them proper font size and line height. You can notice that social share buttons are also added along with list style related posts as more visitor activity is aimed.
If you have questions or in need of a support, please don't hesitate to use the comment form below.