DP-Review WordPress Theme
DP-Review is simple affiliate review and list theme that was designed and coded SEO in mind, so that affiliate marketers can maximize their ROI. It uses the core features of WordPress and no-extra plugins or other dependencies needed. This also makes this WordPress affiliate theme compatible with most plugins and easy-to-customizable.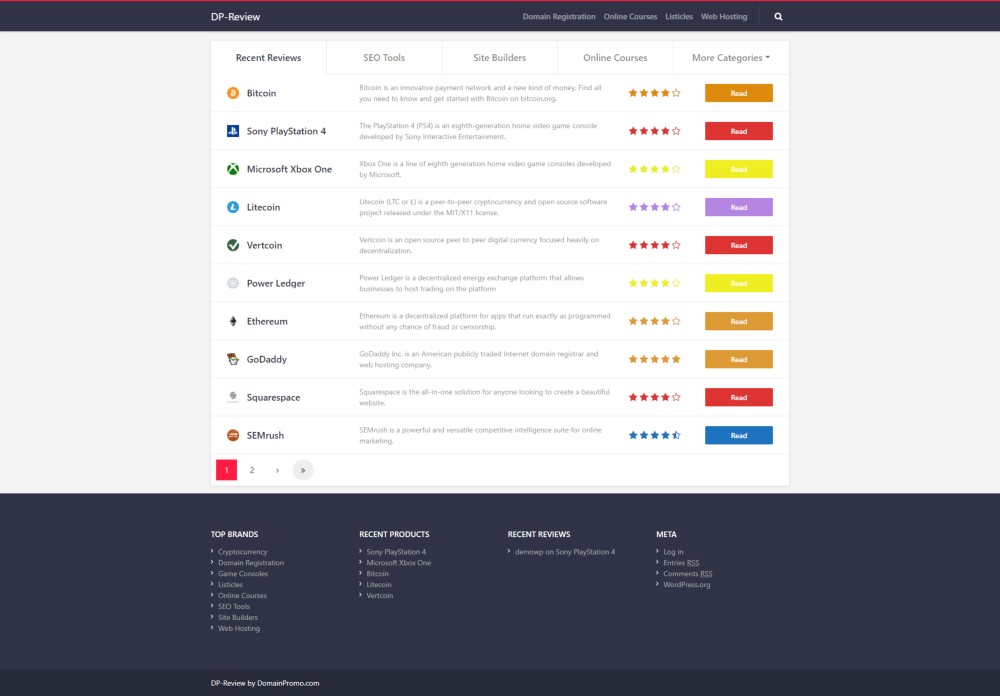 Buy DP-Review for $9 only.
DP-Review allows you to create different type affiliate websites from web hosting reviews to best gaming consoles or even you can review upcoming ICOs or coin/tokens and you can join the cryptocurrency craze. In addition to these, you can also create a simple content theme with this theme. For example, you can create a website about hair color ideas and you can list colors on the front page and styles in posts as listicles. Another idea is, you can list corporate offices and share photos from office and list the perks company offers using the "cons/pros" feature.
This WordPress theme is only $29 $9. Once bought, you can use it on as many domains as you like. For questions, please use the form below.