Kids can be very delightful, but they can also be really stressful. Feeding them is a lot. Cooking for the family is very tasking, and eating out is very expensive. Luckily, some restaurants let kids eat for free when you eat with them. Sounds great, right? No stress for you and no need to spend too much. We have compiled 15 of the best kids eat free restaurants to help you out here. Let's get to it!
However, always remember to call the location you are planning to dine at to confirm if they participate in the kids eat free offers.
1. Fricker's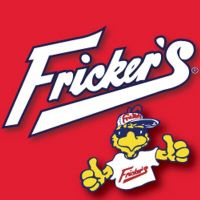 For many years now, Fricker's has truly been a restaurant for families. With its "World Famous Chicken Wings", Fricker's provides you with great food for the family, bars where you could watch games or catch up with friends, and even arcade games for the kids! And that's not all.
Fricker's has locations in Ohio, Indiana, and Michigan and they let kids eat free all day, every day. How cool is that? For every adult entrée ordered, a kid could get a free meal from the kid's menu. The kids' menu has great meals like the Fricker's chicken wings, Chicken Strips, and Mini Corn Dogs & Fries. You would however have to pay for a drink for your kid.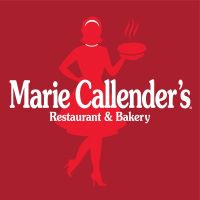 2. Marie Callendar's Restaurant and Bakery
Officially established in 1964 in California, Marie Callendar's Restaurant and Bakery now has 28 locations all over America. Honestly, Marie Callendar has some of the best pies ever.
You can enjoy also some of this wonderful food with your kids. The kids' menu has foods like Munchkin burgers, Grilled cheese sandwiches, and buttermilk pancakes (for breakfast). For every adult entrée purchased on a Tuesday or Saturday, you also get a free kid's meal to go with it. But you should be aware that you cannot combine this offer with other discounts, only the lowest priced meal on the kids' menu will be discounted, and this offer is not valid on holidays. You would also have to pay for the drinks.
3. Carrows
Established in 1970, Carrows is another amazing restaurant with some delightful pies. If you live in California, there is probably a Carrows somewhere around. You can enjoy delightful meals for the whole family, with the Kids menu offering food like Mac and cheese, Grilled chicken, Burgers, and Sandwiches.
The kids also eat free at Carrows every Tuesday, from 11 am until the restaurant closes that day. When you purchase a regular-priced adult entrée, you also get two free kid's meals. This is actually a pretty sweet deal because most other restaurants offer just one free kid's meal for one adult entrée purchase.
4. Chili's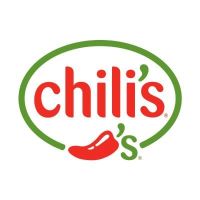 Looking for more spicy meals? Chili's got you covered. Founded in 1975, the popular restaurant chain now has more than 1,500 locations worldwide. If you feel like trying something different with the family, Chili's is the perfect place to do just that.
The kids' menu at Chili's offers foods like Pepper Pals cheeseburger bites, Crispy chicken, Cheese quesadillas, as well as Macaroni and cheese, Pizza, and Chicken Pasta. If you are or decide to become a Chili's rewards member, the kids get to eat for free too. As a Chili's Rewards member, every regular entrée you purchase, earns a free kid's meal for children under the age of 12. You can also enjoy this offer in the restaurant and when you order online. Cool right?
5. Uno's Pizzeria and Grill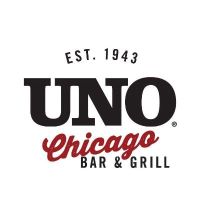 Kids under the age of 12 eat free at Uno's every Tuesday at its participating locations. Established in 1943, Uno's has managed to take its famous Chicago-style pizza to 100 locations in 20 American states and overseas. They can also freeze and ship pizza straight to your home anywhere in the U.S.
Ordering a regular adult entrée on Tuesday gets your kid a free meal at Uno's. They have a pretty impressive kids' menu allowing kids under 10 to create their own pizza, or even select a gluten-free thin-crust pizza. The kids' menu also has Spaghetti & meatballs, Roasted vegetables, Chicken tenders, and Mashed potatoes.
6. Steak 'n Shake: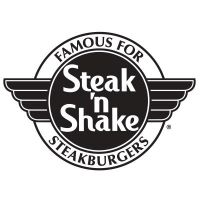 Established in 1934 in Illinois, Steak 'n Shake now has over 600 locations all over the country, and some overseas. For the weekends, Steak 'n Shake is a great choice to dine-in with the family.
Serving their famous steakburgers (made from a mixture of T-bone, sirloin, and round steaks), and hand-dipped milkshakes in different forms, the restaurant also lets kids eat free on Saturdays and Sundays for children aged 12 and under at participating locations. For every $9 spent, you get a free kid's plate. The kids' menu offers the Steakburger with cheese, Hot dog, Mini corn dogs, and Grilled cheese. So, go dine-in with the family this weekend at Steak 'n Shake to enjoy this offer.
7. Café Rio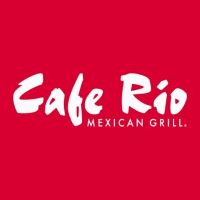 Cooking at Café Rio is inspired by traditional dishes from the Rio Grande region of Northern Mexico, New Mexico, and the southern area of Texas. Established in 1997 in Southern Utah, Café Rio has now grown to have over 100 locations all over the country. The restaurant further prides itself on providing freshly cooked meals at all times. No microwaves, no freezers. Everything they serve is freshly cooked. If you love it so far, you would love it even more because it's great for your family too.
At Café Rio, whenever you purchase an adult entrée, your child would get a free kid-sized Quesadilla if they are aged 6 or under. If you are not sure what a quesadilla is, it's a flour tortilla with Mexican cheeses and your choice of meat. It is then grilled and served with sour cream, guacamole, and lettuce.
8. Applebee's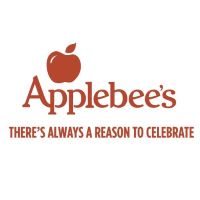 You're most likely familiar with Applebee's. With almost 2000 locations in America with other locations in Canada, Mexico, Brazil, and more, Applebee's is one of the biggest restaurant chains in America. Founded 40 years ago in Georgia, Applebee's was started to create restaurants that had a neighborhood feeling and provided services at lower prices than competitors.
Well to get that neighborhood feel, Applebee's is very accommodating to families and kids eat free at Applebee's restaurants. Depending on the location, the days on which kids eat free differ. Some locations also offer a free kid's meal per adult entrée, while some discount kids' meal per adult entrée to just 99 cents or $1.99. So, make sure to call the Applebee's you plan to dine at before going.
9. Bob Evans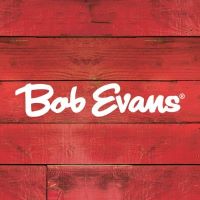 Bob Evans restaurants, the home of America's farm-fresh, began in 1946 when the namesake owner opened a 'Steak House' with his wife in Gallipolis, Ohio. The restaurant has now grown to have almost 500 locations across 18 states. You can be assured of the same quality of food at all Bob Evans restaurants, especially since all of the restaurants are corporate-owned, not franchised.
Providing farm freshness in all of its foods, Bob Evans is also dedicated to providing for families. On family nights, every Tuesday at Bob Evans, kids eat free. From 4 pm, the purchase of an adult entrée will get you a free meal for your kids under the age of 12. The kids' menu provides food like Chicken tenders, Cheeseburgers, Grilled cheese, and more.
10. Tony Roma's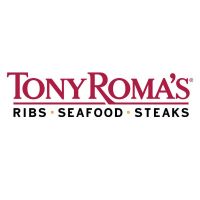 Famous for its casual dining experience and grilled baby back ribs, Tony Roma's was established in 1972, in Miami by Tony Roma. It initially began as a steak and burger restaurant, but after the original chef, Dave Smith, experimented with the grilled baby back ribs, it soon became what Tony Roma's was known for. Today, the restaurant has over 110 locations across six continents.
At Tony Roma's, kids eat free all day, every day at participating locations. Purchasing an adult entrée would also give you a free meal on the kids' menu for children aged 12 or under. Make sure to first call the location you hope to dine at to ensure they also offer this. There might also be slight differences in the offer, depending on the location.
11. IKEA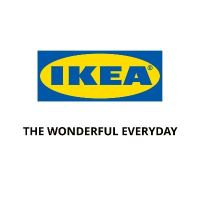 Okay, you were probably not expecting to see IKEA on this list but kids can eat free at IKEA food courts or restaurants.
Shopping at an IKEA can be really tedious, especially if the kids are tagging along. But on Tuesdays at all participating locations, shopping at IKEA could cost you a little less.
When you purchase food at IKEA on Tuesdays, you get free baby food and kids combo meals for children under 12. However, some IKEA locations offer only free baby food, with free meals for other children reserved for other offers on special days.
12. Cicis Pizza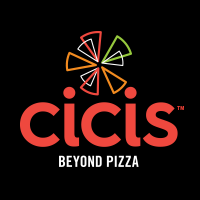 Formerly known as CiCi's Pizza, Cicis has been around since 1985, started in Texas, and now has more than 400 locations in 32 states. One of the most family-friendly restaurants around, Cicis is very famous for their Unlimited Pizza Buffets and the experience they provide.
Kids aged 3 and under get to eat free every day at Cicis Pizza when you buy an adult entrée at full price. This offer cannot be combined with any other discount and may differ based on the location. Some locations let kids eat free only on some days of the week. However, Cicis Pizza regularly offers special promotions that let kids eat free, so keep looking out for that.
13. Denny's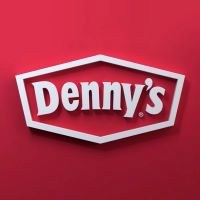 When you think diner you probably think Denny's, and why not? Denny's is America's diner, and with almost 2000 locations all over the country, Denny's is a great place to eat with the family.
With Denny's, kids aged 10 and under get a free meal on Tuesdays from 4 p.m. till 10 p.m. An adult entrée purchase worth $6 or more would get you up to two free kid' entrees. However, one kid will get just one free kid entrée from the kids' menu. The kids' menu has foods like Corn dogs, Chicken Tenders, French Toast, Spaghetti, and more.
14. Holiday Inn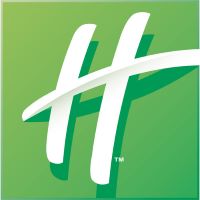 If you are a registered guest at the Holiday Inn, you can get a kids eat free offer for up to 4 kids, at any time, on any day.
Staying at a hotel is already expensive enough, why not cut costs while you're at it?
15. Dickey's Barbecue Pit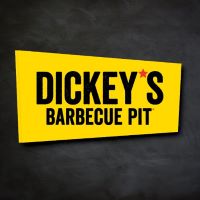 Barbecue lovers would enjoy this one, and if your kid loves barbecues, you should definitely try out Dickey's Barbecue Pit. Established in 1941 by WW1 veteran, Travis Dickey. Dickey's Barbecue Pit has grown to over 500 locations in 40 states. Known for its quality and hickory smoked signature meats, all locations of Dickey's Barbecue Pit still continue to slow smoke all of their meat on-site.
Every Sunday at Dickey's Barbecue Pit, for every adult order worth $10 or more, kids aged 12 and under get free meals when you dine-in. the kids' meals include Meat plates, Chicken Nuggets, among others.
Now that you know, you can have a good time with the family, and spend less.
Enjoy!