Yes, people, you heard that right. If there's a list for some of the most expensive Beanie Babies, you're at least getting a list of the most valuable comic books in the world. These colorful, intricately-designed superhero (or non-superhero) comic books could be worth quite a fortune. And by quite, I mean millions.
During the 21st generation, there's no shadow of a doubt that superheroes have become blockbuster movies––some even breaking records in the box-office. This newly ignited flame has sparked non-comic book readers to actually know their lore, update their knowledge on their favorite heroes.
Now, this rekindled love for beautifully created comic books has definitely affected the market price of some of the rarest collectibles in the world. Imagine only taking one issue of a comic book to become a millionaire, yeah?
But of course, there are plenty more factors for you to consider before buying these issues such as the quality, the coloring, borders, alignment, and everything else in between. With the help of CGC (Certified Guaranty Company), these factors are judged fairly and therefore the comic books are graded fairly as well.
Here are 10 of the most expensive comic books in the world!
10. Marvel Comics #1 – $350,000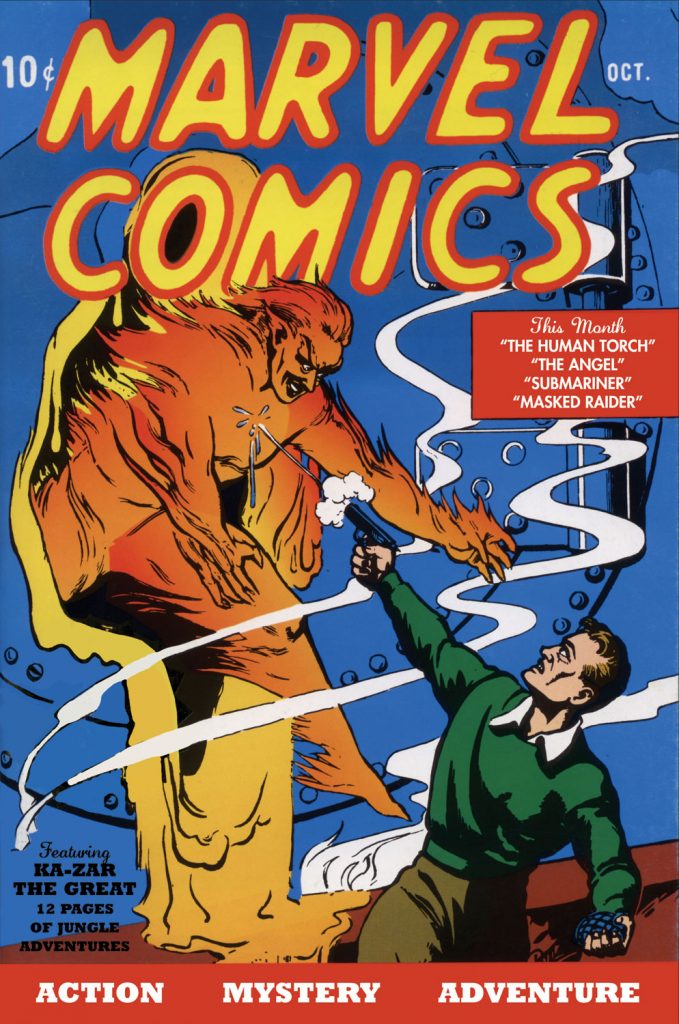 Imagining a world without this comic is like imagining the world without the Avengers. Truly, however, the start of our top ten boasts of the first-ever issue of Marvel Comics.
Many of the most popular and dearly-beloved characters and superheroes are introduced in this issue with the likes of The Human Torch and Namor the Sub-Mariner.
Not only has Marvel Comics laid down the foundation for some of the greatest stories in the world, but it has also become the pillars of one of the biggest entertainment companies in the world in Marvel. Not a bad feat, if I do say so myself.
9. Tales of Suspense #39 – $375,000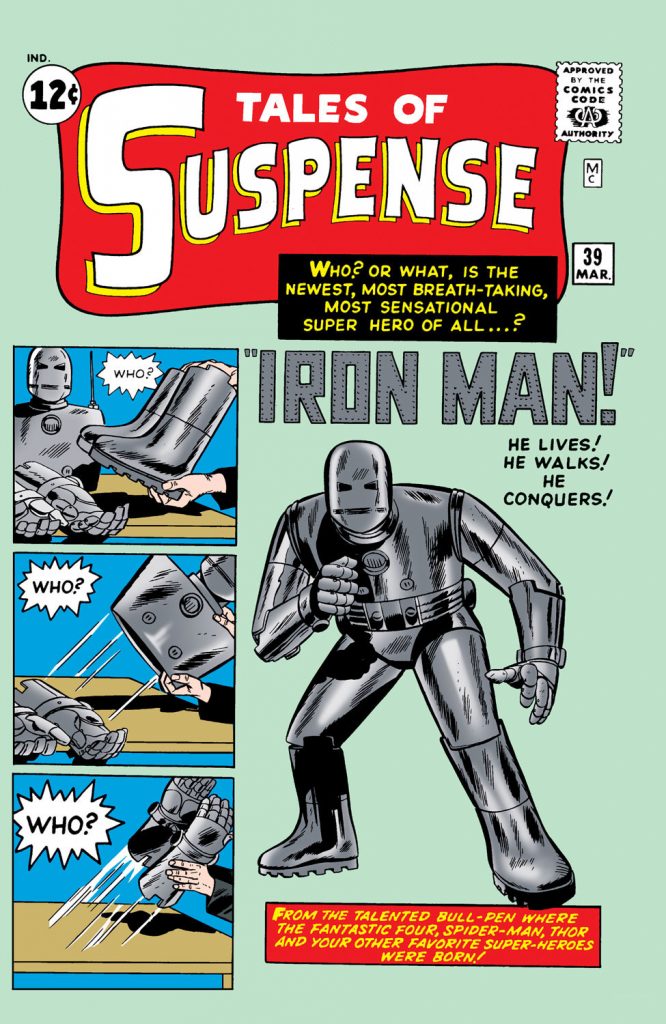 Oh, Stan Lee. You are nothing short of a legend in the industry. The creation of Lee and Jack Kirby, Tales of Suspense, is famous for introducing none other than the great Iron Man himself. Since this comic, Iron Man and Tony Stark have had quite the resurgence not just in looks, but overall technology. Come on, guys––nanotech?! Insane!
In 2012, this comic book sold for a whopping $375,000 which is probably in large part to the rise of Robert Downey Jr.'s Iron Man movies. Genius, playboy, millionaire, philanthropist, and apparently a very attractive comic book.
8. Flash Comics #1 – $450,000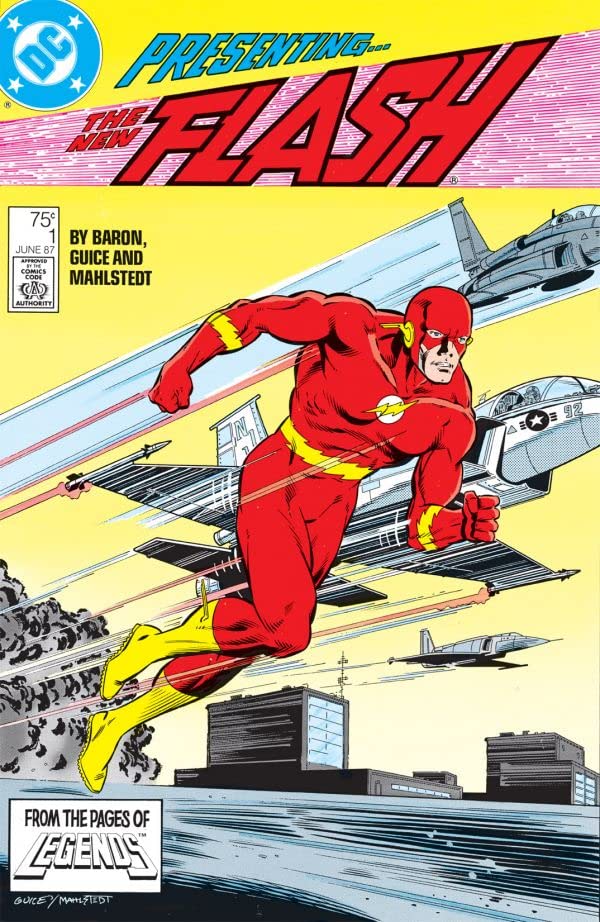 A personal bias, this is. In 2010, Flash Comics #1 sold for $450,000––what was, at that time, the second most expensive comic book in the world. The comic was in mint condition––it was as if it was bought in 1939 and brought back to the 21st century through a time machine. Either that or it was just preserved by Edgar Church––an avid comic book collector and a professional in storing these comic books.
It's been said that the majority of the best quality Golden Age comics come from nowhere else but his collection––and that includes Flash Comics.
7. X-Men #1 – $492,937.50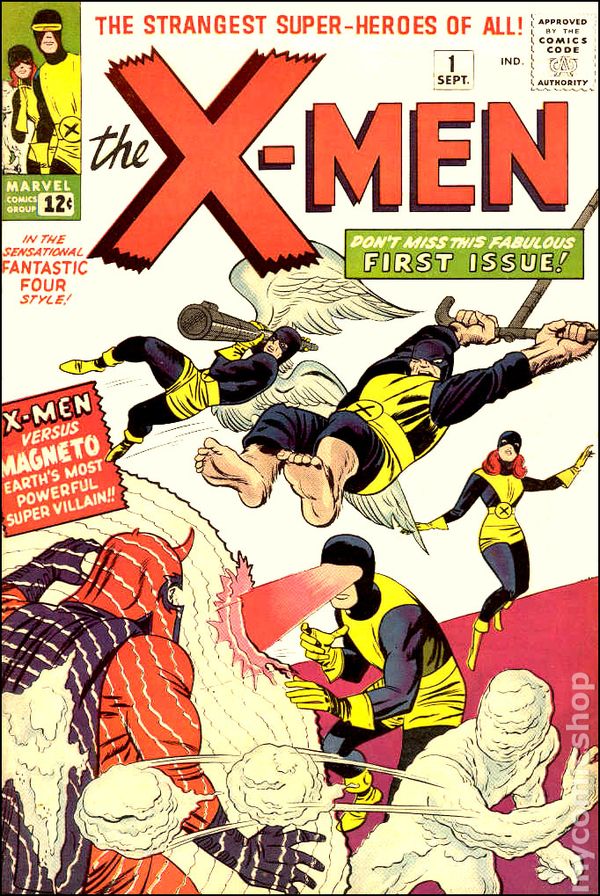 What geniuses were Stan Lee and Jack Kirby, am I right? Not only responsible for Iron Man, but these two are also responsible for X-Men––a comic book that sold for almost half a million dollars in 2012!
You could imagine why right? Considering that the comic book introduced the likes of Cyclops, Magneto, and Beast––there really isn't much of an argument. Now, the X-Men franchise has become a massive success in the entertainment industry––curating films and cartoons loved by many around the world.
6. Batman #1 – $567,625.00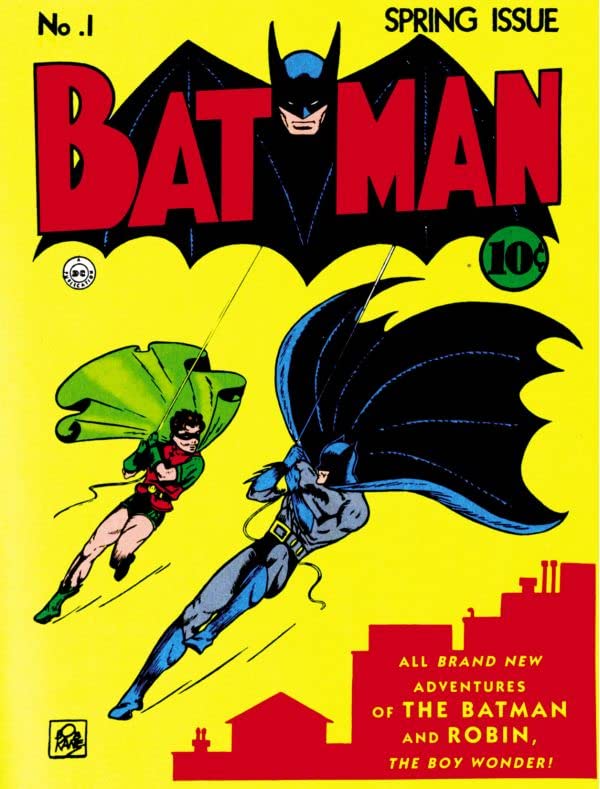 What's the most expensive comic book list without Batman? The first issue of Batman's solo run features not one, but two of his enemies in The Joker and Catwoman. Since then, it has been one of the few comic books in history to actually surpass the $500,000 mark. In 2013, one copy sold for over half a million dollars––notching a spot in the top ten list.
Now, Batman's been regarded to be one of the best superheroes of all-time. Let's just not talk about his film career, shall we?
5. All-Star Comics #8 – $936,223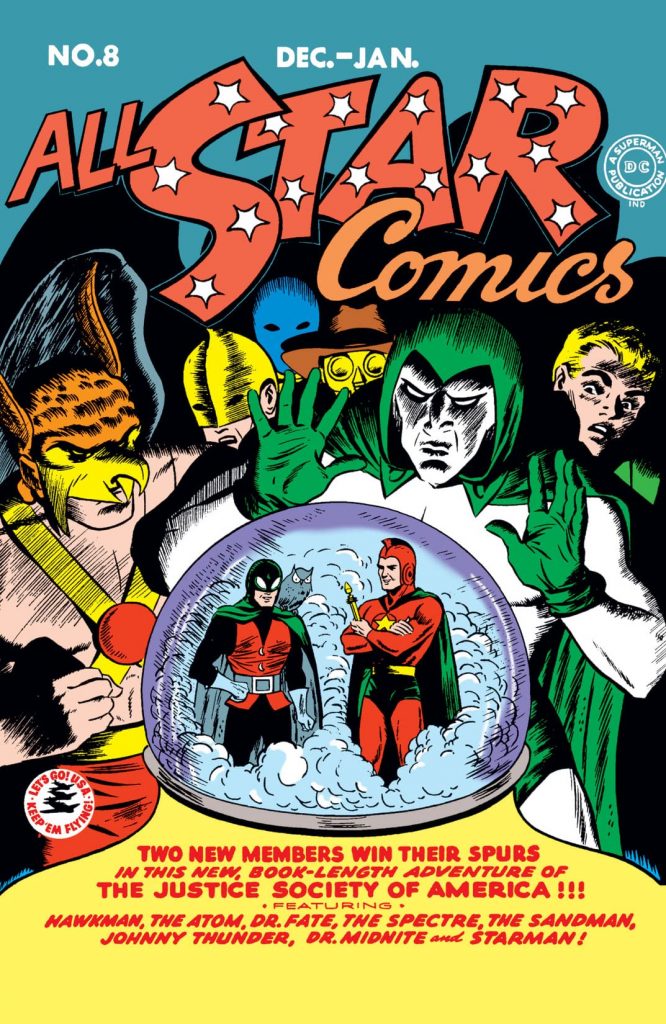 Judging by the name itself, even non-comic book readers know what's up. However, maybe just a couple of you know that All-Star Comics wasn't really like Endgame. Moreso, it was the debut appearance for Wonder Woman. If you're a big fan of Diana Prince, this issue focuses on the Justice Society of America as well as the origin story of Wonder Woman.
At this point in time, this was a huge revelation considering most superheroes were built around the facade of macho men. Not until Wonder Woman swooped in and changed the narrative.
In 2017, a copy was listed for $936,223 on eBay.
4. Detective Comics #27 – $1,075,000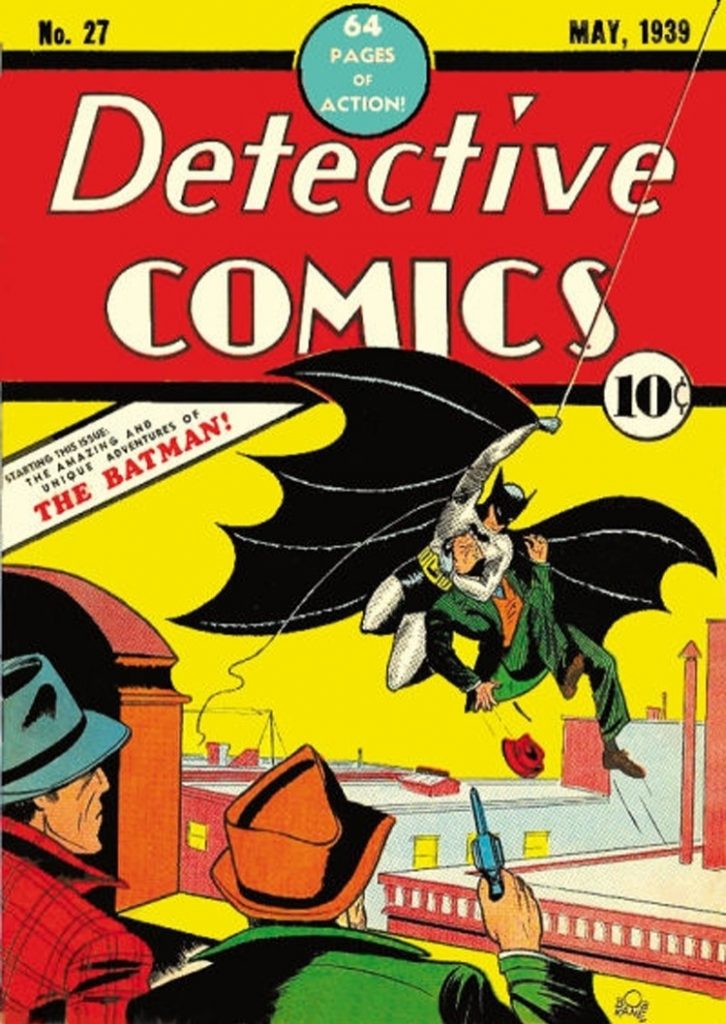 Detective Comics #27 is legendary in its own rights, most especially laying the foundation for what we've known to be Batman. Created by Bob Kane and Bill Finger, this comic book is as expensive as it sounds and as legendary as it gets––one of the very few titles every comic book lover would want to get their hands on.
In 2010, it was dubbed to be the most expensive book ever sold.
3. Amazing Fantasy #15 – $1.1 Million

Created by Stan Lee and Steve Ditko, 1962's Amazing Fantasy #15 flaunts yet another debut performance from your friendly neighborhood Spider-Man. The web-slinging and crime-fighting superhero is arguably the most-loved superhero on the whole planet––making it not so much of a surprise knowing that his debut sold for over a million dollars in 2011.
It takes pride, however, as it stands tall on the pedestal!
2. Action Comics #1 – CGC 8.5 – $1.5 Million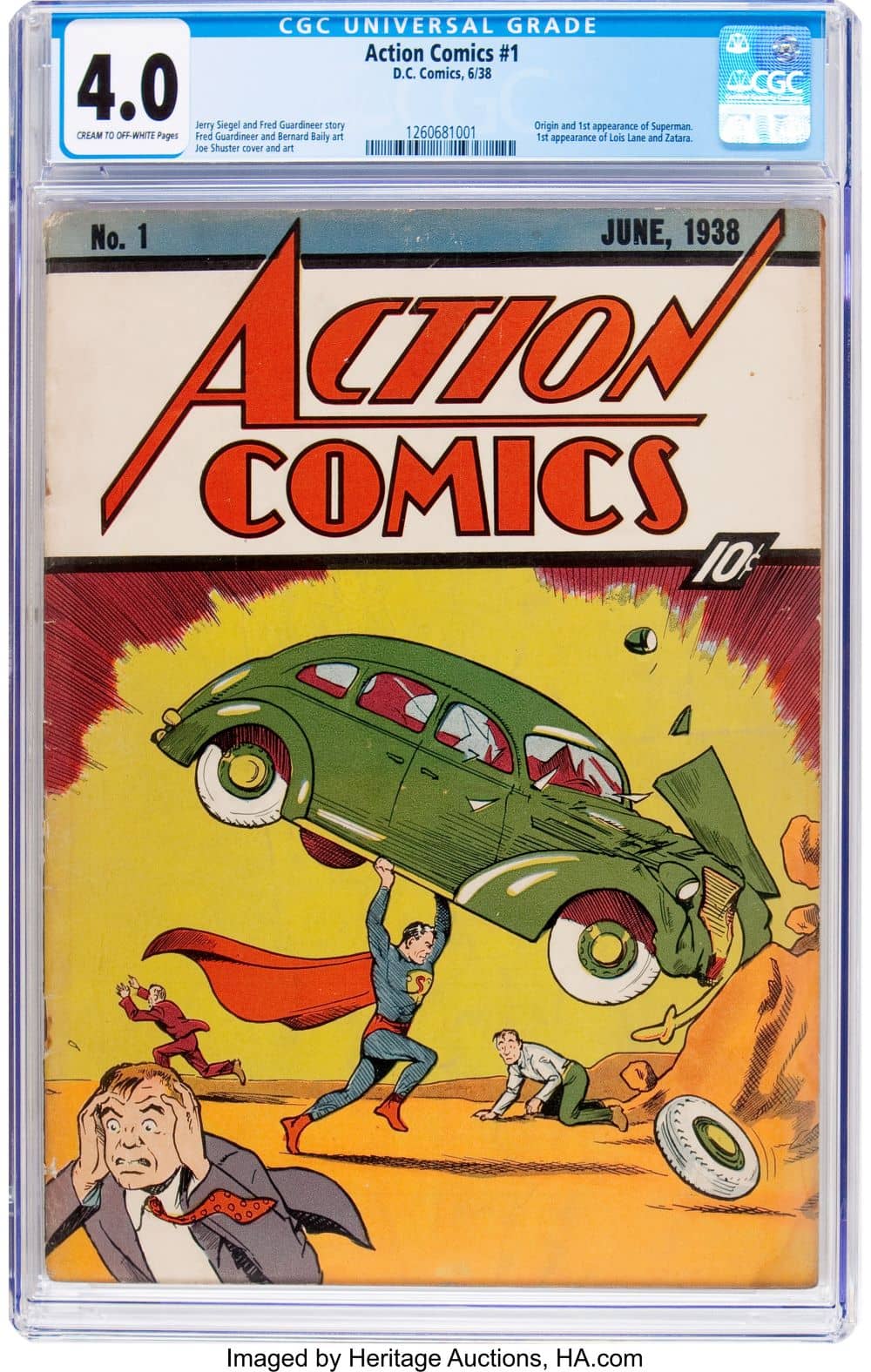 You'd be surprised about how much a CGC ranking and judgment help the value of the comic book when it's sold. Later, you'll be in for a surprise for a lifetime.
With a grade of 8.5, the condition of the comic book isn't the same as it was first released. Of course, having been released in 1938, you'd expect nothing less. From creases to folds and maybe even thumbprints on the cover––everything is checked.
1. Action Comics #1 – CGC 9.0 – $3.2 Million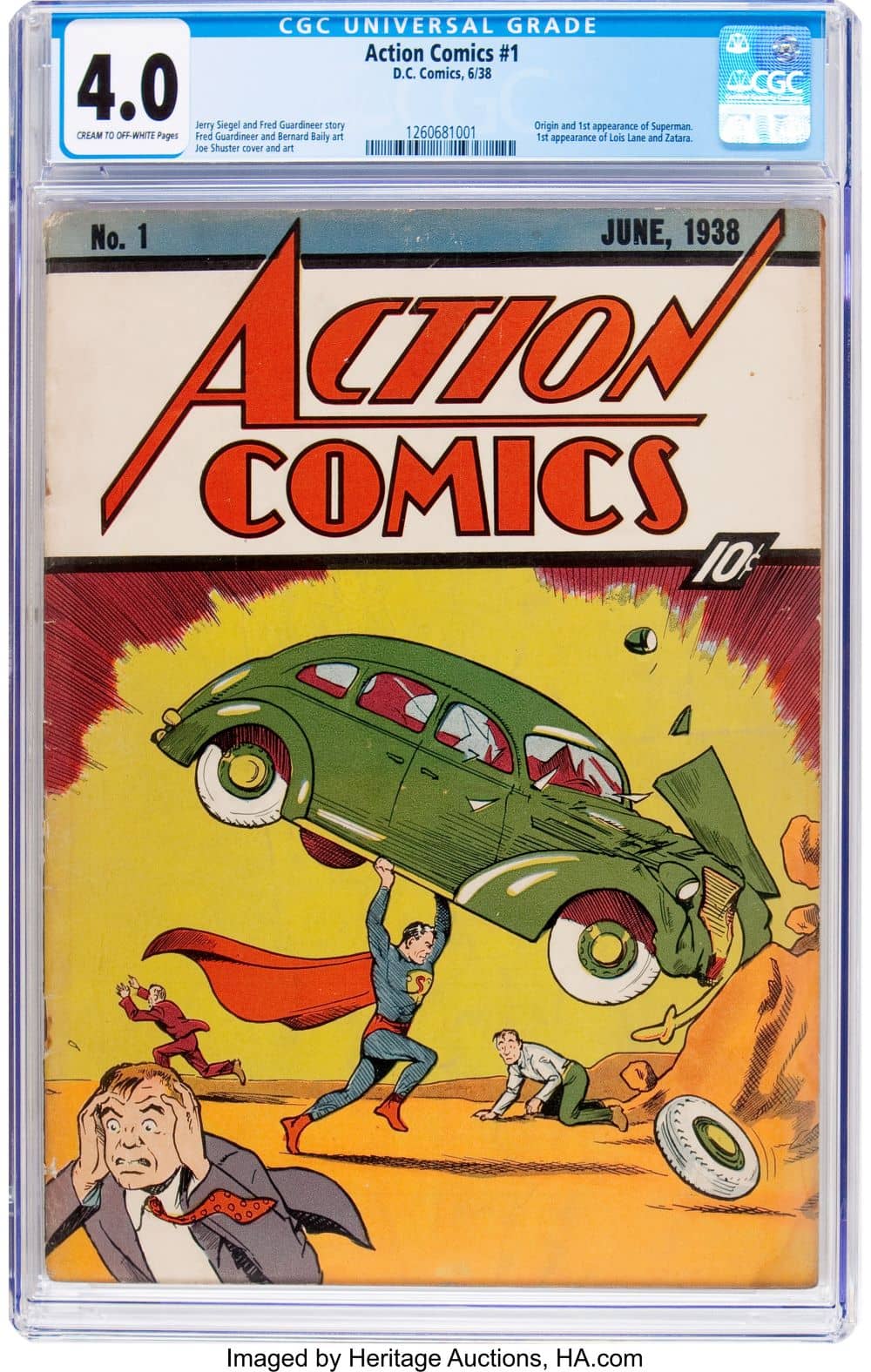 You might be saying that this is technically the same comic book and I'd say yes to that. The only difference, however, is half a point in CGC's grading––amounting to over 200% in price.
Many fans consider this to be the holy grail of the comic book world. The reason why is very simple––it features the debut of Jerry Siegel and Joe Shuster's Superman. Back in the day, a copy of the comic would only amount to 10 cents. Now, a copy could give you millions.
In 2014, the CGC 9.0 sold for a whopping $3.2 million and it's not even close. It completely destroys this list price-wise.
Well, there you have it. That's 10 of the most expensive comic books in the world. Some marked the debut for our favorite superheroes and some prove to be the ultimate collector's item––at the end of the day, these are artifacts marking the progress of entertainment throughout the years. Simple book flips have now become actions on the screen.
As beautiful as it sounds, nothing beats the old classic, right? Why not look into the old attic and maybe, just maybe, your parents or grandparents were big comic book heads.
Here's a quick review of the 10 most expensive comic books in the world:
Action Comics #1 – CGC 9.0 – $3.2 Million
Action Comics #1 – CGC 8.5 – $1.5 Million
Amazing Fantasy #15 – $1.1 Million
Detective Comics #27 – $1,075,000
All Star Comics #8 – $936,223
Batman #1 – $567,625.00
X-Men #1 – $492,937.50
Flash Comics #1 – $450,000
Tales of Suspense #39 – $375,000
Marvel Comics #1 – $350,000