70 years have passed and children (and children at heart) are still collecting and playing with little colorful bricks. To their defense, these bricks have built amazing sets either from pure imagination or from very famous pop cultures and films. Aside from the fact that it takes a whole weekend to entertainingly build a set, LEGO has evolved from being just simple toys to creative monoliths.
The community isn't made of just builders and those whose imaginations pour endlessly but just like any materialistic hobby, there are bound to be collectors. With the endless sets from LEGO coinciding with millions of people's interests, it's no surprise that some have invested in the toys.
I mean, come on, there are literally movies revolving around the Danish toys. With millions of bricks across the world, here are 10 of the most valuable and expensive LEGO sets you'll find out there.
10. Yoda Wearing "I Heart NY Shirt" (New York Toy Fair 2013) – $2,275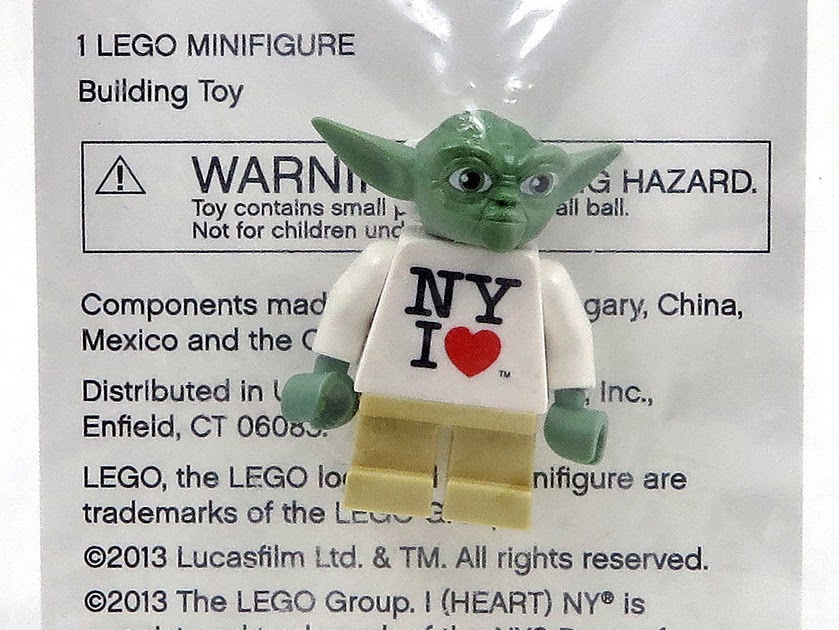 Oh, please. Baby Yoda was a hit, but what about Yoda wearing a shirt that says "I Heart NY," huh? Funny enough, this simple LEGO set introduces our top ten list––and I have absolutely nothing against it.
The Yoda LEGO set was released at the New York Toy Fair in 2013 and boasted not only the cool shirt but also some very creative street art and signs. Coming in at over $2,000, the things you'll be receiving won't be doing you any justice. However, it is Yoda in a New York shirt which is pretty freaking awesome.
9. Grand Carousel – $2,300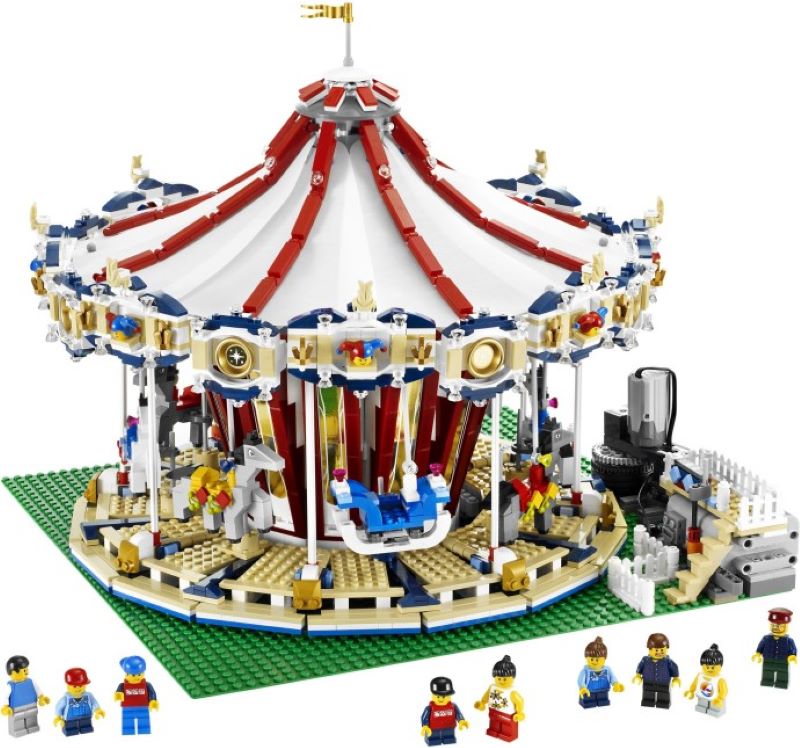 Moving on from Star Wars and New York, we have one set that's sure to blow your mind. The Grand Carousel has a whopping 3,000 pieces and even comes with remote control. For what, you ask? Obviously, the carousel is fully functional and you're pretty much able to play with it––just don't ride it, okay?
Honestly, it's a massive set and you'll need all the time you can get to finish it. However, it's one you're most excited to finish because of its mechanical function.
8. LECA Automobile (LEGO Inside Tour Exclusive 2005 Edition) – $2,350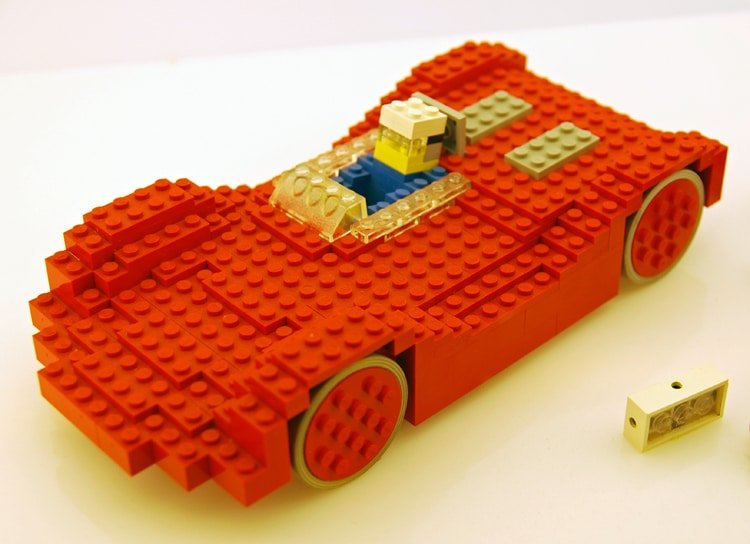 If you're into cars (definitely into LEGOs) or just looking for something different to work on, the LECA Automobile is a great suggestion. It doesn't necessary drive by itself or comes with remote control, but it is one of the rarest LEGO sets out there.
Look, if you're a car enthusiast and splurging thousands on real cars, why not spend a little on a LEGO set? Owning one of the top ten most expensive LEGO sets out there is a title you wouldn't want to miss.
7. The Legoland Train (LEGO Inside Tour 2014) – $2,750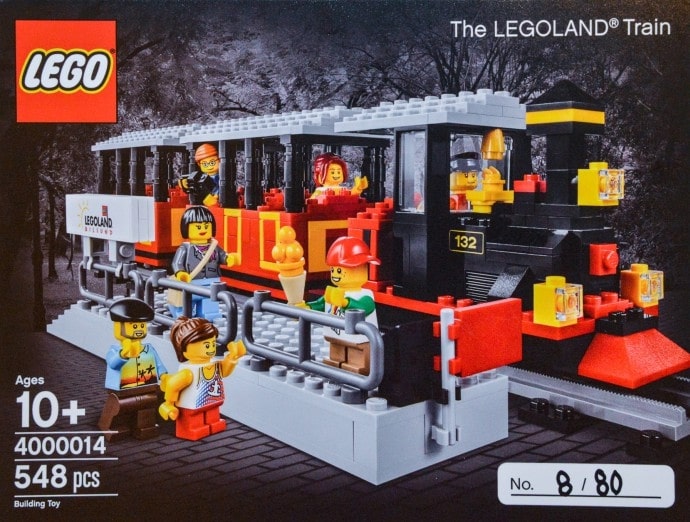 Nothing cooler than transportation vehicles, right? No? Well then, how about a LEGO set of the Legoland Train perfect for your living room? Not only is it as colorful as it looks, but it gives the seven mini LEGO people a ride to the next station!
First going on sale in 2014, the Legoland Train became a rare piece in the LEGO world. If you've managed to get your hands on a set back then, then you have the 7th most expensive LEGO set in the world.
6. Taj Mahal – $2,865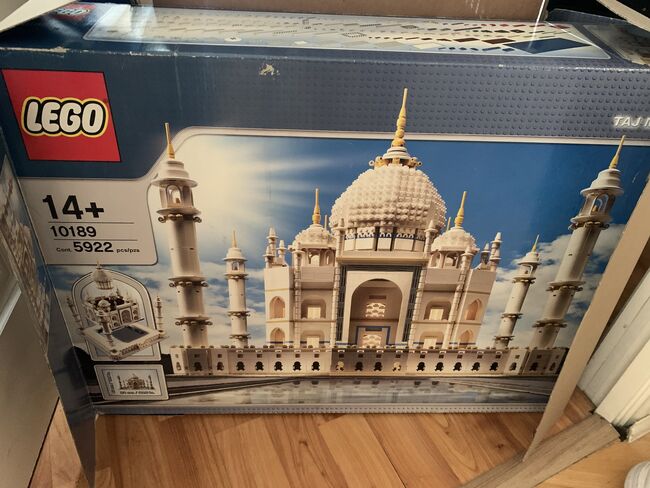 The biggest LEGO set on the list and it's not even close. Just like in real life, the Taj Mahal is an absolute unit when it comes to artistic LEGO sets. With almost 6,000 pieces, the fact that people have accepted the challenge to create it is just as impressive as the one who buys it.
At this point, it isn't even a question of whether you have the money to do it but rather if you have the time and dedication to build it. If you do, then I salute you and you should be proud of your beautifully created set.
5. Han Solo On Tauntaun (Miniland Scale) – $3,156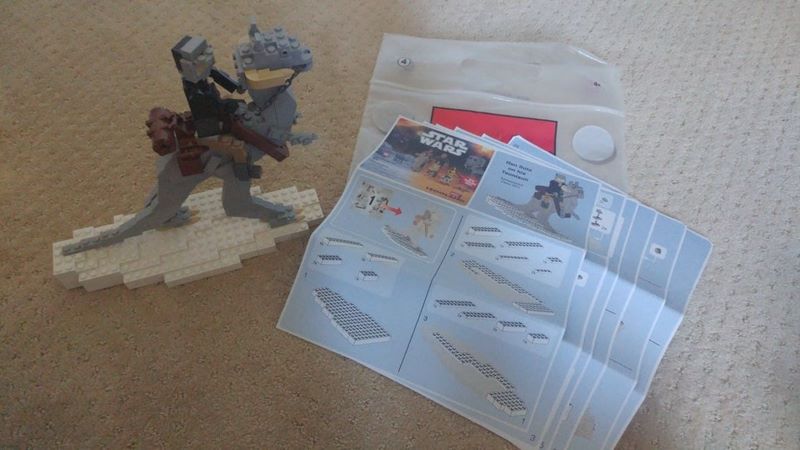 At over $3,000, you'd expect that the 'Han Solo On Tauntaun' LEGO set would be the most expensive one––just wait and see. Han Solo just brought the Star Wars franchise to where it is now and it's no surprise that the character's bringing the LEGO game with him as well. It isn't quite as colorful as the others but numbers don't lie, do they?
4. Piper Airplane (LEGO Inside Tour Exclusive 2012 Edition) – $4,016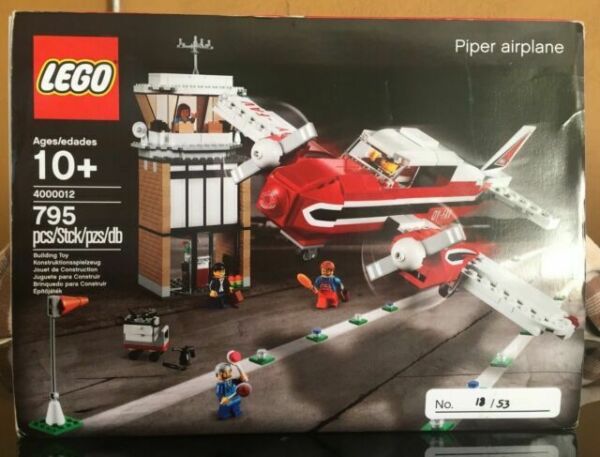 We're onto the $4,000 mark and the first one to break it is the 2012 edition of Piper Airplane––an exclusive one, that is. The LEGO set comes with its own mini-figures and even the airport but of course, we're all here for the classic-styled plane.
Boasting the cool black, red, and white color pattern, the plane looks slick and is one of the aesthetically eye-pleasing of the bunch.
3. TMNT Antonio's Pizza-Rama (New York Comic-Con 2012 Exclusive) – $4,276

Don't eat your LEGOs, kids, but do eat your veggies. Introducing us to the top 3 on the list is Teenage Mutant Ninja Turtle's very own Antonio's Pizza-Rama. What may quite possibly be the most expensive piece of pizza on the whole planet is a very rare LEGO set.
Imagine being pulling ahead of the likes of Yoda, Han Solo, and the Taj Mahal as a piece of bread with cheese and pepperoni––crazy, am I right?
2. Ultimate Collector's Millennium Falcon – $4,530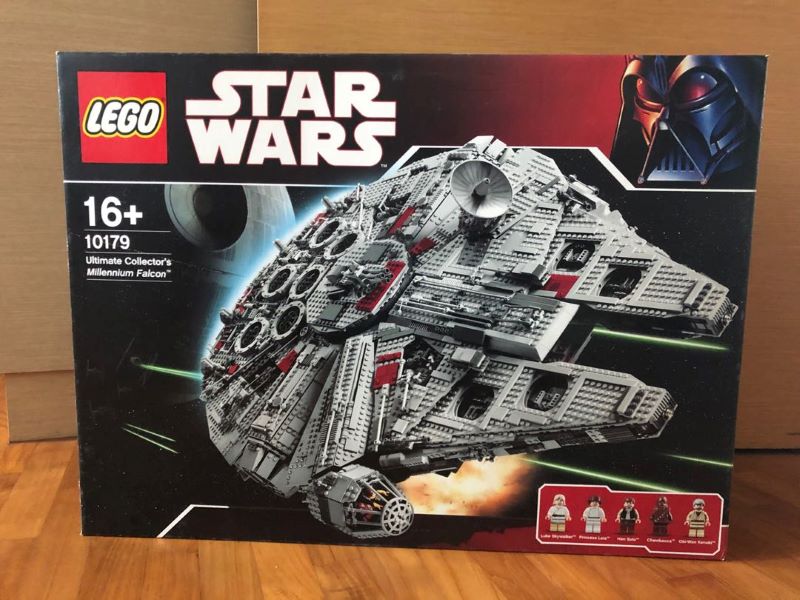 And here it is, ladies and gentlemen, the most expensive Star Wars lego set to ever grace planet Earth––the Millennium Falcon.
If you're not familiar with the Star Wars starship (and why wouldn't you, really), it gave smugglers like Han Solo and Chewbacca the home they needed before becoming the characters we know and love.
The LEGO set boasts of 5,174 pieces and is only behind Taj Mahal's almost-6,000 pieces. Not only will you find the Millennium Falcon in the set, but you'll also find mini-figures of Obi-Wan Kenobi, Chewbacca, Princess Leia, Luke Skywalker, and Han Solo. Now that's an all-star team!
If you're an extremely rich Star Wars fan, this should already be inside of your room. I imagine just the creation of this beast is just as worthwhile as the finished product.
1. H.C. Andersen's Clumsy Hans (2015 Edition) – $7,375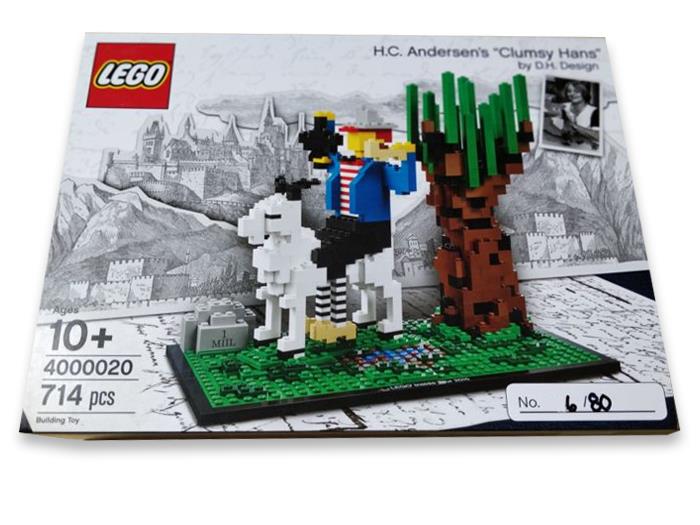 Here it is, the most expensive of the lot––H.C. Andersen's Clumsy Hans LEGO set. At first, these sets were given to give-and-take 80 LEGO ambassadors. Some of those ambassadors, however, decided to hold on to the sets––making it even harder to find one that's on sale.
Because of its rarity, the price tag comes heftier than others. For collectors, though, this is the ultimate holy grail––the one to top all collections, per se.
That just about wraps up our list of the most expensive LEGO sets in the world. From Yodas wearing New York shirts to the Taj Mahal and some Star Wars culture to top it all of, LEGOs have been crazy curators of generations of creativity. If you're into the LEGO game and wondering which ones are the most expensive to further intensify your collection, then we can only hope to have helped you in the journey.
Here's a quick list of all the LEGO sets included in the list:
H.C. Andersen's Clumsy Hans (2015 Edition) – $7,375
Ultimate Collector's Millennium Falcon – $4,530
TMNT Antonio's Pizza-Rama (New York Comic-Con 2012 Exclusive) – $4,276
Piper Airplane (LEGO Inside Tour Exclusive 2012 Edition) – $4,016
Han Solo On Tauntaun (Miniland Scale) – $3,156
Taj Mahal – $2,865
The Legoland Train (LEGO Inside Tour 2014) – $2,750
LECA Automobile (LEGO Inside Tour Exclusive 2005 Edition) – $2,350
Grand Carousel – $2,300
Yoda Wearing "I Heart NY Shirt" (New York Toy Fair 2013) – $2,275