You might know Tarek El Moussa as your favorite real estate investor on television. The man is known to be an absolute shark in the world of real estate but is a fun, charismatic host on the TV series Flip or Flop.
Tarek El Moussa's Biography

Like a wise man once said: two real estate sharks are better than one. Did someone really say that? Either way, his ex-wife, Christina El Moussa, is also in the real estate business. The ex-couple has been finding and renovating houses as they do it all while they ran the now-dissolved real-estate agency, Tarek and Christina: The El Moussa Group.
Tarek El Moussa, born on the 21st of August, 1981, in California, was born to a Morrocan father. In 2009, he happily marries Christina El Moussa who gave birth to two beautiful children, Taylor and Brayden. Seven years later, Tarek and Christina got divorced.
Around 2002, Tarek earned his real estate license and eventually began flipping homes with Christina in Orange County in 2011. At that time, they decided to record an audition tape and sent it over to HGTV. The following year, HGTV signed the couple to a weekly program. As you may know by now, the program was called Flip or Flop.
On the 16th of April, 2013, the first episode of the series dropped and gained so much traction because of the show's unique premise.
Tarek El Moussa's Net Worth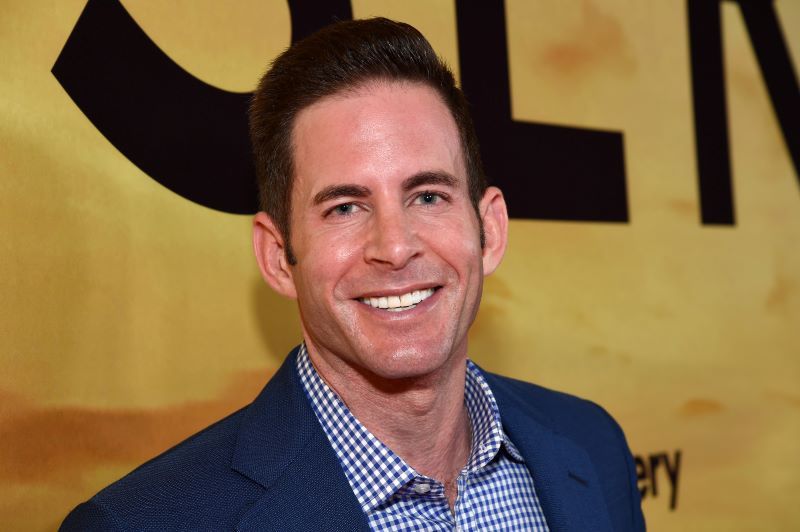 Luckily, being born and raised in California does have its perks when it comes to being a real estate investor. California has proven to be one of the biggest foreclosure rates (share of housing units) in the whole of the United States. The former couple's first profit was when they bought an investment house worth $115,000 in Santa Ana and sold it with a profit of $34,000.
| | |
| --- | --- |
| Name | Tarek El Moussa |
| Net Worth | $10 million |
| Date of Birth | August 21, 1981 |
| Origin | Long Beach, California, United States |
| Income Source | Entrepreneur |
To become a famous television personality and, on top of that, an absolute real estate shark is one of the highest forms of success in this world. Not only is El Moussa doing what he loves the most, but he's getting paid monstrously for it. However, the entrepreneur has had quite a rollercoaster ride after his divorce from Christina and being diagnosed with cancer. That hasn't stopped him from looking upward, though--and that's mentally tough. Now, he's enjoying the life he has being a co-parent to which he dubs 'a walk in the park' compared to publicly announcing their divorce.
Top 5 Tarek El Moussa Quotes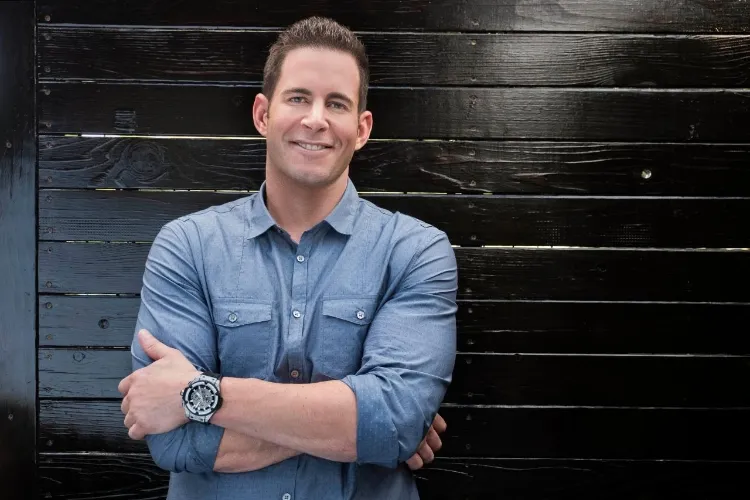 "We had our biggest project of the season-over the 5,000-square-foot house and we spent more than $300,000 on the remodel. Bigger projects, bigger budgets, bigger design, more profit: It's going to be a good season.." - Tarek El Moussa
"I'm so grateful for my life. I'm healthier than I've ever been. I survived cancer twice. My divorce almost killed me and for five or six years of my life, I was a really sick guy and today, I'm just grateful to live and be alive and beat cancer and thrive." - Tarek El Moussa
"We've been spending a lot of time together…and we just have so much fun. After all the hardships that I've experienced, and there are so many ups and downs in life, sometimes having fun is like the best medicine." - Tarek El Moussa
"It was up and down, up and down. … We've been doing this a really long time - it's part of who we are and what we do. And for us to just throw everything away … it just wasn't worth it. And at the same time, we love the crew, we love the show, we love our fans and we love the network." - Tarek El Moussa
"I see these huge smiles and glowing eyes and my heart melts. Now... more then ever.... I truly understand what it is to be a father. Love your kids, protect your kids, create memories with your kids and make sure they live the absolute best happiest life ever!" - Tarek El Moussa
Looks likes Tarek centers his life around his career but never forgets about the family beside him. Despite the divorce, it's just nice to see both Tarek and Christina working together to give their children the love they deserve. Live on, El Moussa family!