Often when creating videos for our personal social media accounts, for work presentations, or even for a laugh, such as a speech at a wedding, we need to get our hands-on high-quality stock footage to demonstrate our point. That is where stock video libraries come in, which are full of the kind of video footage that people need most often. And it is all tagged up to be search engine friendly.
However, often using videos from these libraries isn't cheap. They have expensive subscription costs or one of user fees that mean that you little project is now a big investment.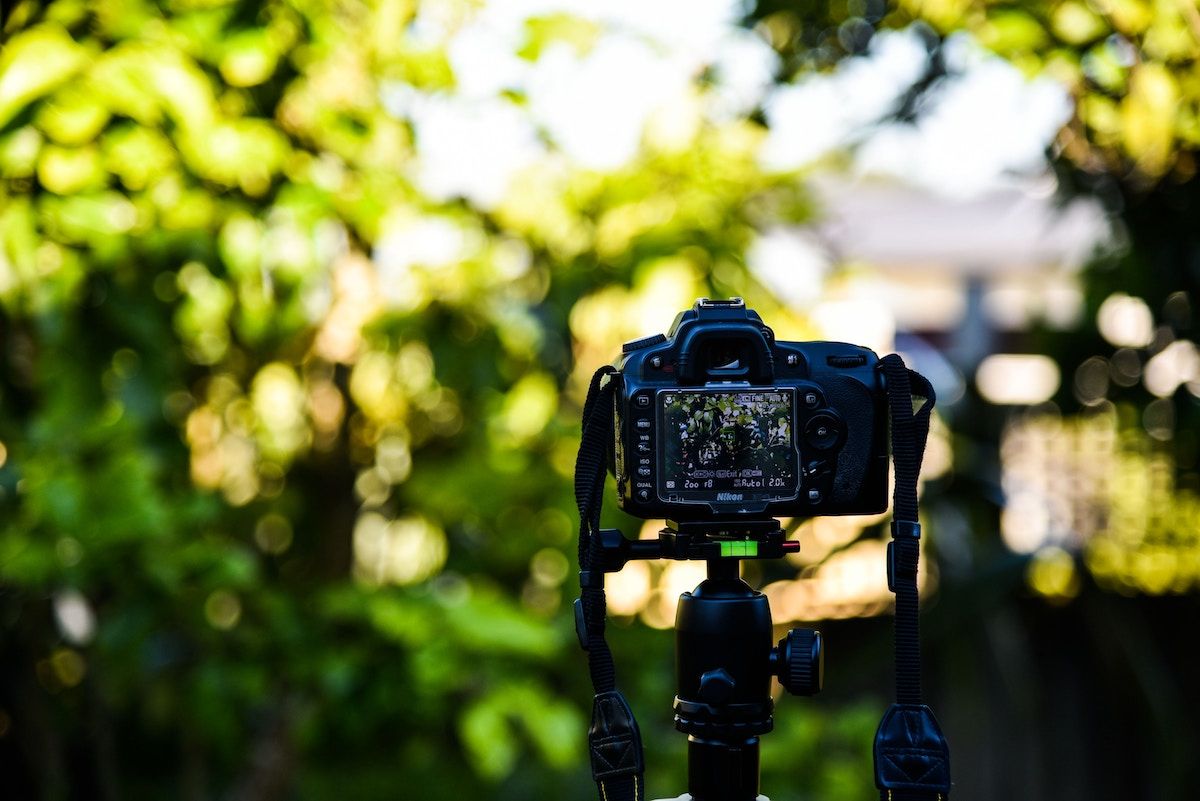 Fortunately, there are a few stock video sites out there that do make their content available free of charge, for both personal and commercial use. Here is a list of 15 of the best.
NOTE: Most of these free sites will also show you Shutterstock and iStock results as part of their search. While Shutterstock offers the biggest library of stock videos, they aren't free, so beware.
This is a stock video library with no strings attached. You can download any of their clips for free personal or commercial use by simply right clicking and downloading. There is no need to register or provide an email address, and attribution is not required, but they do appreciate if you share their work so others can benefit as well.
The library is particularly strong when it comes to time-lapse films, clearly being a favourite of the site's creators. There is also a good selection of VJ loops, animations and cinemagraphs. The site uses browse rather than search, and isn't updated for a while, so don't expect to find new things on repeat visits.
This library is all about cinemagraphs, which are still photos that contain repeating animations on loops. These can be pretty hypnotic, and they are perfect when you are looking to add a bit of life to a website. The site is aware that this is what most of their users are looking for, and so their files are small size, so they are quick to download and won't weigh down a websites' functionality.
Most of Clipstill's stuff is behind a paywall, but they do offer a selection of high-quality options free each month. They also change the selection on a monthly basis, which means that it is worth going back and checking regularly.
Coverr started out as a project to link filmmakers and film students and allow them to share their work. Creating quality stock videos that anyone could use was a side project. Fiverr saw the potential of the free stock library and acquired the business, which now works to expand its library to make it as useful as possible to both amateurs and entrepreneurs.
Mostly atmospheric shots or cinemagraphs that works as great website headers, Coverr also offers embed codes for getting these videos up online in as lightweight a way as possible.
If you are looking exclusively for 4K videos, then head over to Dareful. Their library is pretty small at the moment, but video creator Joe Holland is adding to it daily, and you can sign up for email notifications to hear when new content is available.
All the content is completely free to use under a Creative Commons 4.0 International licence, which is good news, but you do need to create an account in order to download anything. While you won't be asked to provide credit card details, its not a great feature, and you are handing your data over to Dareful's parent company VideoBlocks, which is a paid for stock video library.
Rather than a website video library, this is a group created on Vimeo to share films for others to use, free of charge. The group was set up by Phil Fried, an Austrian fan of film. There are currently around 250 videos to choose from, all of which can be downloaded using the Vimeo platform.
Lots of windmills, farms and picturesque graveyards, but also some real gems for anyone with some creative flair.
Life of Vids is another Vimeo channel created specifically for sharing films which creatives can use free of charge or personal and professional projects. It was created by Leeroy Creative Agency, a Canadian firm looking to drive interest in their works. No attribution is necessary, but they do ask that you don't redistribute their films, but rather point other potential users back to the source.
There are currently over 300 films on the channel, all of which are very high quality, and aim to cover many of the areas that small businesses might want to display on their websites.
Mazwai is one of the most active stock video libraries on this list, with new content added on a daily basis. It is all curated to ensure that everything that is up there is of excellent quality. Their collection of time lapse films and slow-motion clips are particularly strong.
Content is made available under either an attribution or non-attribution licence depending on the course of the content, but in both cases use is free. Again, Mazwai just asks that users do not redistribute their work, but point people back to the source in order to be able to expand their user base.
One of the larger libraries on this list, Pexels offers a great variety of video clips, all in full HD. Particularly good are their cool time-lapse videos and fun action videos made by divers or climbers using a GoPro. It is one of the most user-friendly of these free libraries when it comes to search, with everything being well-tagged.
Pexels makes all of their films available under a Creative Commons 0 licence, which means not only that you can use their films for personal or commercial use, but also, that there is no need to attribute. While most of us are perfecting happy to give credit where it is due, sometimes when creating it can be difficult to find the right place to squeeze in the sometimes strict attributions.
Another larger library that resembles the commercial libraries more than a lot of the options on this list. It has a great collection and good search functionality for when you are looking for something specific for a project. Videos are provided by a community of contributors, so they cover a wide range of themes, but quality can vary.
The library currently has about 9,000 free videos, including quite a few in 4K. There is also a good selection of time lapse, slow motion and animations.
Mixkit is another small but high-quality collection, which is highly curated, so you won't find any duds here. The site provides pretty good search functionality thanks to detailed tagging, and there are also browsing categories that make good sense. The library is also growing quickly, with new content added on a weekly basis. You can also become a contributor if you are the creative type yourself.
All videos are HD 1080p and the categories are broad and useful, including business clips as well as a lot of nature and animal stud. There are also animations and some awesome drone footage. Attribution is not required, but it is encouraged to help grow the community.
While there aren't that many film clips available on this site, what is available is of excellent quality. Their selection of landscapes and looping backgrounds are particularly good. They cover a surprisingly wide range of subjects considering the size of their library, but there aren't any 4K clips available, at least not yet.
You are free to use their content for personal and most commercial projects, unless it is particularly big budget. Their terms and conditions are pretty detailed, so you will know if your project spills over into a paying band. Log in is required, using either email of Facebook, and it can be a little temperamental, which can be stressful if you are working towards a deadline.
This is one of the best free libraries out there is you are on the hunt for 4K clips. They have some really good landscapes, abstracts, and some quality drone footage too. The search function on the site works well, so it is easy to navigate to exactly what you want with just a couple of clicks.
While all content is free for both personal and commercial use, linking back to the site is always required.
This is another large library of stock film as it is contributor based, and you can become a contributor yourself as well with just a few clicks. This does mean that the content on their site is of varying quality, but you are likely to find something that you are looking for here. However there is not much in terms of 4K.
Licence vary depending on the content and contributor, but in general there is an attribution and a non-attribution licence. There is also a licence that allows modifications to the original content, but you must also recognise the original content creator and note that changes have been made.
Something a little bit different, Vidlery exclusively offers animated videos about different life activities, such as sunrise, hiking, traffic, and so on. The style of animations is definitely classic, with a younger audience in mind – there is no Adult Swim here. All the animations are available under a Creative Commons 0 licence.
Aware that most users will want to place these animations in a website banner, Vidlery lets you preview how it looks in a banner, and provides a snippet code that makes it easy for you to put the film where you want it on your website.
Vidsplay offers a nice library of stock videos, which aren't different in content than you will find on the other sites on this list, but they are of consistently high quality. Everything is free and there is no need to attribute. There is also no need to give an email or create an account, simply right click and download.
Their search functionality works pretty well thanks to some good keywording, and they have broken their content up into useful categories to help make browsing as productive as possible.