One of the few founding fathers of the YouTube world, Alfredo Villa, also known as Prettyboyfredo, is a successful YouTuber whose name has amassed over 7 million subscribers as of December 2020. At a pretty young age, Villa has already made big moves in terms of his net worth thanks in large part to his career in the video streaming platform and online advertising.
Prettyboyfredo's Biography, and Career
Born on the 20th of August, 1993, in Palm Beach, Florida, Villa studied at the University of Central Florida. Before YouTube was ever the platform it is today, Villa had already made an account under the name of Prettyboyfredo. With videos that will be further explained throughout the article, he earns his money through the advertisements displayed alongside the hundreds of his videos.
| | |
| --- | --- |
| Name | Alfredo Villa |
| Net Worth | $2.5 million |
| Date of Birth | August 20, 1993 |
| Origin | Palm Beach, Florida, United States |
| Income Source | YouTuber, Streamer |
On YouTube, Prettyboyfredo posts a handful of types of videos on the platform--from regular vlogs, extremely stupid challenges, and pranks. However, what really boosted him to the spotlight were his NBA 2K videos--that's where most of his followers came from. His breakthrough, however, were pranking videos such as his girlfriend throwing his PS4 in the pool, cheating on his girlfriend, and taking a kid from the streets on a shopping spree. I told you, this man is crazy--just what the people wanted to see.
While YouTube is his main career, he, obviously, has followers on platforms such as Twitch and Instagram with 573,000 and 2 million, respectively. People are more in love when his girlfriend, Jasmine Jade, comes and appears on his videos and boasts over 700k Instagram followers.
The live streaming platform has popped even more during the pandemic with people at home--either they decide to become streamers themselves or just watch the streamers do their thing. With more than half-a-million followers on the platform, Prettyboyfredo also makes income through his live streams either from ad revenues or donations. He also runs a YouTube channel together with his girlfriend, Jas.
Prettyboyfredo: The YouTuber's Net Worth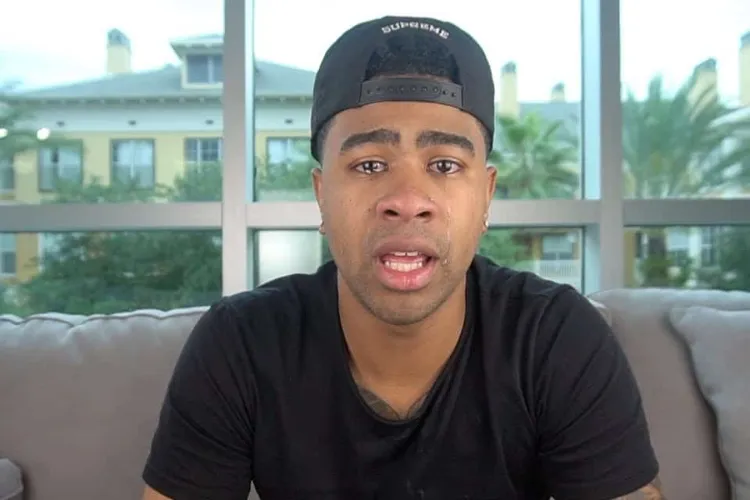 YouTubers, like Prettyboyfredo, get paid between $2 to $7 per 1000 monetized views--after the platform gets their cut first, of course. From the total views, the monetized ones range from 40% to 80%. There are plenty more factors such as what device the video was played on, locations, ad inventory, number of ads in the video, skippers of the ads, types of advertisement, engagement, content, and a lot more that influences the flow of the YouTube economy.
As of 2020, Prettyboyfredo stands at a tall $2.5 million dollars as his net worth.