Do you need more money because your job doesn't pay enough anymore? Or you do not even have a job but you need money because who doesn't? Well, you're at the right place. With these ideas, you can get that extra cash, or even transform your financial status in a short period of time!
The best thing is that for most of these, you get to work on your own time, we also show you how to get started and how much you could make with each idea. So dive in, find the one that best suites you, and go make some extra money!
Driving for Uber/ Lyft
This is easily one of the most lucrative and easiest side hustles. If you own a car and it meets the requirements, even better, but if not, each service provides ways for interested drivers to get cars.
With these services, once you have the necessary documents to drive in your city, all you need to do is apply to be a driver, get your application approved, and you can begin making money. You can work your own hours, and the pay is pretty nice. Considering tips, bonuses, and all that you can easily make more than $500 a week.
Become a Driving Instructor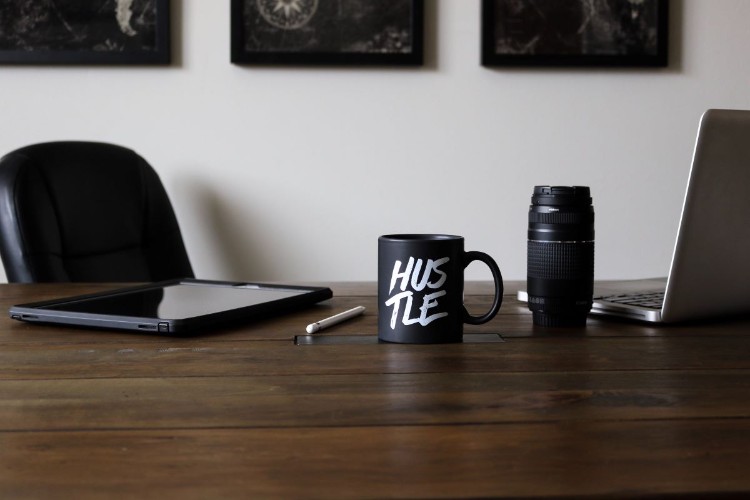 Let's stick with driving for a bit. If you are a very good driver, an easy way for you to make money would be to become a driving instructor. Although you can decide to then work with a school or agency, you can also work independently which means your hours would mostly depend on you.
To become a driving instructor, you just have to meet the requirements in your city or state, get trained (which shouldn't take more than a month, sometimes even a week), apply for and get an instructor's license, and get students. You can get students advertising yourself online or offline, and the pay could be more than $13 per hour.
Delivering for Postmates or DoorDash
Again, you decide when you want to work or how long you want to work for. There are slight differences with the two services, DoorDash requires you to have a car or bike (depending the city), while for Postmates you don't need to have anything really. It's also a lot easier to sign up with Postmates.
In my opinion, this is one of the easiest side hustles. How difficult can it be to make a delivery? And the pay's good too. Doing deliveries with Postmates or DoorDash, you can easily make between $11 to $20 per hour in profits.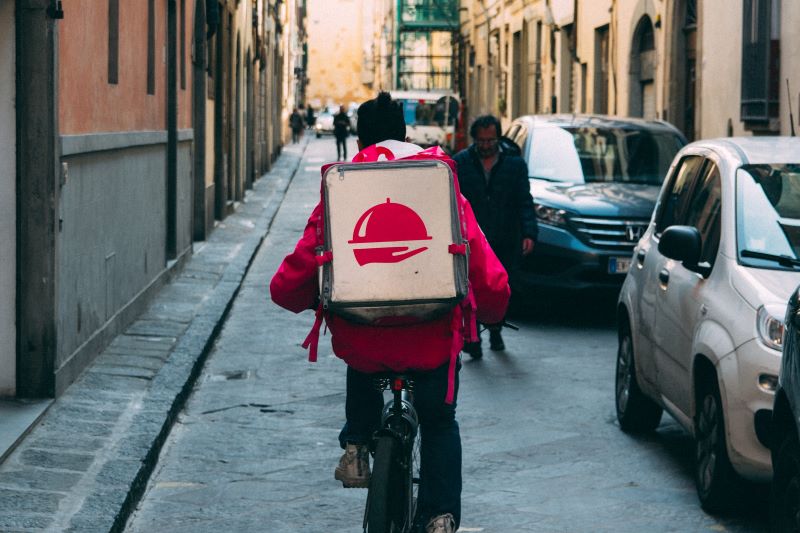 Renting spare rooms with Airbnb
Have a spare room in your house or apartment? Why not rent it out on Airbnb? That is, if you do not mind people in your house. But you could also get guests who would 100% keep out of your way.
It's pretty easy, go to airbnb.com, select the option to become a host, and list your house. You do not have to do much, you get to decide how many people can stay, how long they stay for, and you also set rules for guests to follow! You can also to rent out the whole house if you would be going on a vacation.
Renting out a spare room or spare rooms on Airbnb, you can make up to or even more than $100,000 a year.
Taking paid surveys/ JustAnswer
These are actually two pretty different things, but since they both deal with answering questions, we put them together. Paid Surveys are usually carried out by companies who need data for various reasons. You can do this by signing up with various websites who partner with these companies to bring the surveys to people. Some of these sites are InboxDollars, Swagbucks, LifePoints, etc. With paid surveys, you can earn up to $1000 a year.
JustAnswer on the other hand, connects people who need answers to experts on the subject they need answers in. So, if you already have a job as a lawyer, mechanic, a veterinarian, or a tech guy, you could still make up to $7000 a month helping people on JustAnswer.
Freelancing
Freelancing is another great side hustle. Some people do it mainly, but it is also perfect as a side hustle because you can also work anywhere and at hours you prefer for most jobs. Freelancing, you get to work for different employers on different jobs. You can offer a lot of skills as a freelancer: write, design graphics, design websites, translate, whatever. An employer could be halfway across the world and need your services.
Some of the best freelancing websites are Fiverr, Upwork, and Indeed. They are all free to sign up on too.
Blogging
A blog is not the easiest or the fastest way to make a lot of money, but it is a pretty good way to make some. Blogs don't usually require a lot of work, especially when you write something you're passionate about. They don't cost too much to set up too, you could even set up a blog page for free on WordPress.
To make money from a blog, it is important that you provide value to your readers. Once you do this, there are multiple ways you can make money from your blog. You could develop and sell a course or products, start a consulting business or even make money from adverts. A blogger could make as much as $100,000 every year.
Dog Walking
Walking dogs isn't really tasking, as long as you don't mind some exercise. Dog walking could be a really good gig especially if you stay in a neighborhood with a lot of dogs, and the owners are usually too busy to walk with their dogs.
If you decide to walk dogs, simply print fliers and paste them around your neighborhood. You can also stick your fliers in mailboxes, or you can install Wag!, an app that connects dog walkers with people who need help walking their dogs. Different dogs require different levels of exercise, so the length of the walk could differ per dog. And the pay mostly depends on the location, but you could $15 on average as a dog walker.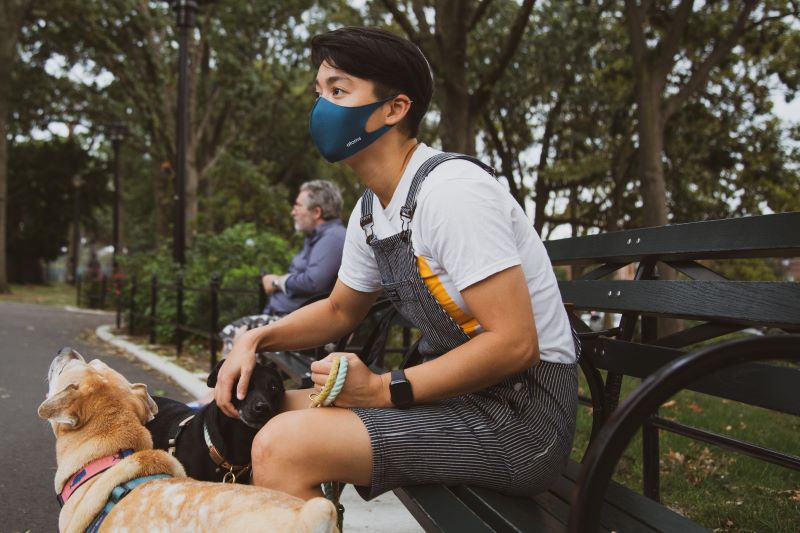 Babysit
I'm sure you are pretty familiar with this already. A lot of parents need to go out, or travel and just need someone to watch their babies or children while they're gone. Most times, your job as a babysitter would just be to put the child to bed, make sure they eat and do their homework, etc. You could also make it fun by playing a few games with them, or whatever the child likes. You can just inform your neighbors or families you are close to, that you could help them babysit.
But as with a lot of other things, babysitting is now easier with the internet. You can tell people about your services through social media, or register on sites like SitterCity to get more clients. Again, the pay depends on where you live, but you could average $15 an hour babysitting.
Focus Groups
Focus groups help companies get an idea of how the general public is going to react something they are about to release. It could be a new product, advert, campaign or even a service. The perspective focus groups give to a company are very important because they could contribute greatly to the success of the new release. So yes, companies pay some good money to see how focus groups react to products.
You don't need much to participate in a focus group, just react honestly to whatever they are trying out. Being on a focus group, you could make up to $100 per hour. To participate in a focus group, check out sites like Focusgroup.com and Respondent.
Start a YouTube Channel
Did you know that more than 2 billion people visit YouTube every month? Wow! YouTube is one of the world's leading sources of knowledge and entertainment, and it could become another stream of income for you.
It doesn't cost anything to start a YouTube channel, you could start filming your content on your phone before you get enough money to buy a good camera, and you might have to spend time editing or creating videos. Whatever you do, it is important that you provide value to your viewers, and do it in an engaging way. YouTube pays you depending on the number of views you get, and once you begin to get a lot of views, big brands could pay you to help advertise their products.
Selling on Etsy
Etsy is perfect if you are a creator looking for a place to sell your product. Even if you don't, it could be just a hobby to make something, billions are spent yearly on Etsy by buyers purchasing unique, handmade products from sellers on Etsy. A lot of people have turned hobbies into main sources of income by selling on Etsy.
The best part? Opening an Etsy shop is free. Although the store would charge you 20 cents to list your products, and take 5% of the amount you sell for, but they also provide all the tools you would need to manage your business perfectly.
Personal Trainer
If you love to keep fit, this could easily be the perfect side hustle for you. Helping others keep fit too. Depending on what your client is hoping to achieve, whether it is to build some muscles, lose weight, as a personal trainer, you help them achieve that goal. You would need to teach them how to do certain exercises, motivate them, create workout and meal plans that would help them on their path, and you do all of this in one-on-one sessions with them.
To get clients, you could advertise yourself and your brand on social media, you can also write fitness articles for local publications, offer free trials too. Personal trainers could earn up to $50,000 every year.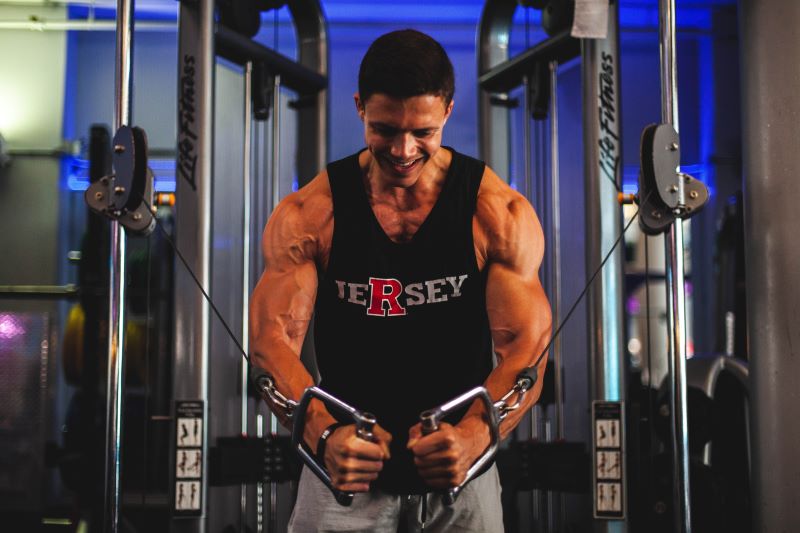 Affiliate Marketer
Affiliate marketing is simply finding a product you like, selling it to others, and then making a commission from your sales. It could be a really good side hustle; you work your own hours and how much you make is totally dependent on you. In fact, some people have managed to build quite a fortune from affiliate marketing.
Honestly, someone is almost always shooting a movie, and one thing a lot of movies need are extras. Typically, it is easier to get a job as a movie extra if you live in places like Los Angeles or New York, but there might be a movie shoot going on in your city too.
To be a movie extra, you don't need to be a professional actor, you wouldn't even have to say anything most of the time, so it's pretty easy too. To get started, register with a casting agency (you might have to pay but it shouldn't cost more than $30), an amazing agency is Central Casting, but check out backstage.com too. Movie extras usually earn minimum wage. And who knows, you could meet a celebrity!
House Sitter
You can already guess what this entails from the name. A lot of people need to travel for some time, or are even going on a vacation, but while they are gone, they will need someone to take care of the house. Most times, house sitting jobs also includes taking care of a pet, or plants.
To become a house sitter, you can create a profile at housesitter.com, and this side hustle can earn you up to $50 per day. Remember, if a person is going to hire you to watch their house, you have to be someone they can trust.
Virtual Assistant
Virtual assistants do everything almost real assistants do except getting their bosses coffee, among other things. And while being an actual assistant would have to be a full-time job, a virtual assistant could do this with something else. Why? Because he/she works from anywhere they wish to. A virtual assistant helps clients with various tasks, usually administrative.
Virtual assistants could earn between $5 to $100 per hour, it all depends on the task.
Podcasting
Almost 104 million Americans listen to podcasts every month, and there are over 34 million episodes of different podcasts that have been recorded from all over the world with more than 1.5 million different podcasts available. This means two things: One, a lot of people love recording podcasts so a lot of people probably get money from it, and this is true. A podcast episode with 1000 listens could earn you more than $68.
The second thing the statistics mean is that with all the podcasts out there, so it would take a lot of work and a really good idea to take your podcast to the top. So, if you are ready to put in the work, get yourself a million podcast listeners out of the 104, you could easily be making more than $68,000 per podcast episode. And you could record a podcast in your room!
Personal Chef
Honestly, a lot of people love a home-cooked meal but it is stressful and time-consuming. But if you love to cook, or just know how to come up with some amazing dishes, why not make money from that?
Depending on your arrangement with your client, you could cook in their kitchen or cook it at yours and send the meal over. Personal chefs could earn up to $200 per meal, and most times, the clients also pay for the ingredients. You could advertise with social media or create a profile on hireachef.com
If you're on Twitter, you've probably seen one of those hit tweets with like 70k likes. After a while, you would notice that the person who made the tweet creates a thread under the tweet to promote a business. Why? Because the fact that a lot of people have interacted with the tweet, only means that more people would see that tweet and the thread under it. It gives the brand promoted under the tweet more exposure.
If you build your Twitter or Instagram following to an impressive number, a lot of brands offer you money to help them promote their products. This is called being an influencer, it does not have to be a full-time job, and you could make up more than $50 for just one post.
Also with social media, you could help small businesses run their social media accounts, give them more exposure, and make a lot of money for it.